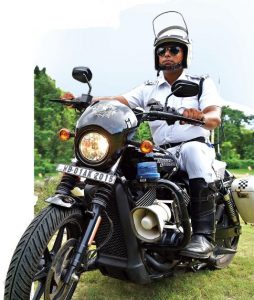 It has been 160 years of Kolkata Police's glorious journey, the oldest Commissionerate in the country, having an illustrious history of excellence in every aspect of policing. Right from the start, Kolkata Police have been committed to its responsibilities towards maintenance of law and order in the city. Apart from that, be it a case of managing traffic and prevention along with detection of crime or spearheading various citizen-friendly initiatives, Kolkata Police have truly travelled a long endless path with its rich legacy. Be it the breathtaking pace of change or the thrills and challenges, it has always been an iconic force with its attitude, skill and exemplary dedication to work. All these years, the Commissionerate has witnessed vital changes in execution of its most challenging assignments. Gone are those days of British officers or horse carriages or vintage revolvers. It's now a never-ending forward march for the department which has witnessed decorated officers who have not only created milestones for the city but also made epic stories on the national front too. From the beginning itself, Kolkata Police have always been identified with speed and thrill. Adding to the glory, Kolkata Police have recently added five Harley Davidson Street 750 to its fleet. This has garnered huge interest in the country as fast superbikes will definitely be something unique on the streets of Kolkata. The thrill of a cop chasing on a Harley is indeed a gripping experience. The whole idea of having such superbikes is unique and has already surprised everyone.
Previously, Kolkata Police used to mostly rely on Royal Enfields. It is only the second police force other than Gujarat to add Harley Davidson bikes to their fleet. There is no denying the fact that modernisation is imperative to every security force and Kolkata Police is no exception. Over the years, the horizon has widened with more areas being incorporated in the geographical parametre. Side by side, various new challenges have emerged in the domain of security too. Kolkata being a vibrant city with a busy nightlife, there is indeed a significant urgency to ensure safety and security of women. Apart from that, patrolling throughout days and nights or chasing dacoits, hardcore criminals or traffic offenders,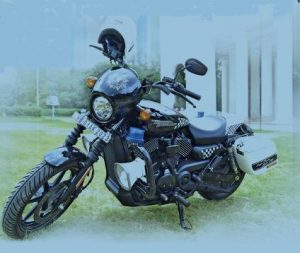 Kolkata Police now have the responsibility of tracking daring terrorists posing threat to peace and stability of the land. In such a scenario, to opt for Harley Davidson bikes is indeed a welcome decision. This actually goes in fine tune with the glamour and glitz of the city police. Not to forget that these bikes will certainly add the much needed spark in various ceremonies where these great state organisation will host their events before dignitaries of the country as well as abroad. Each of the Harley Davidson bikes can accommodate a single rider and the seat is fitted with seat cowls. In addition they have saddlebags, flashers and sirens. Radio communication is also available to make instant contact with control room. As far as speed is considered Harley Davidson is undoubtedly a huge upgrade to Royal Enfield bikes. Royal Enfield fetches 0-100 kph in 16 seconds whereas the Harley Davidson 750 can do it in 6.17 seconds. The customised bikes will be stationed at Lalbazar and used as and when required.
Altogether it can be definitely said that the decision to include Harleys is indeed a timely one. From the strategic point of view, this decision will definitely give an extra edge to Kolkata Police and its various initiatives.
Ranabir Bhattacharyya