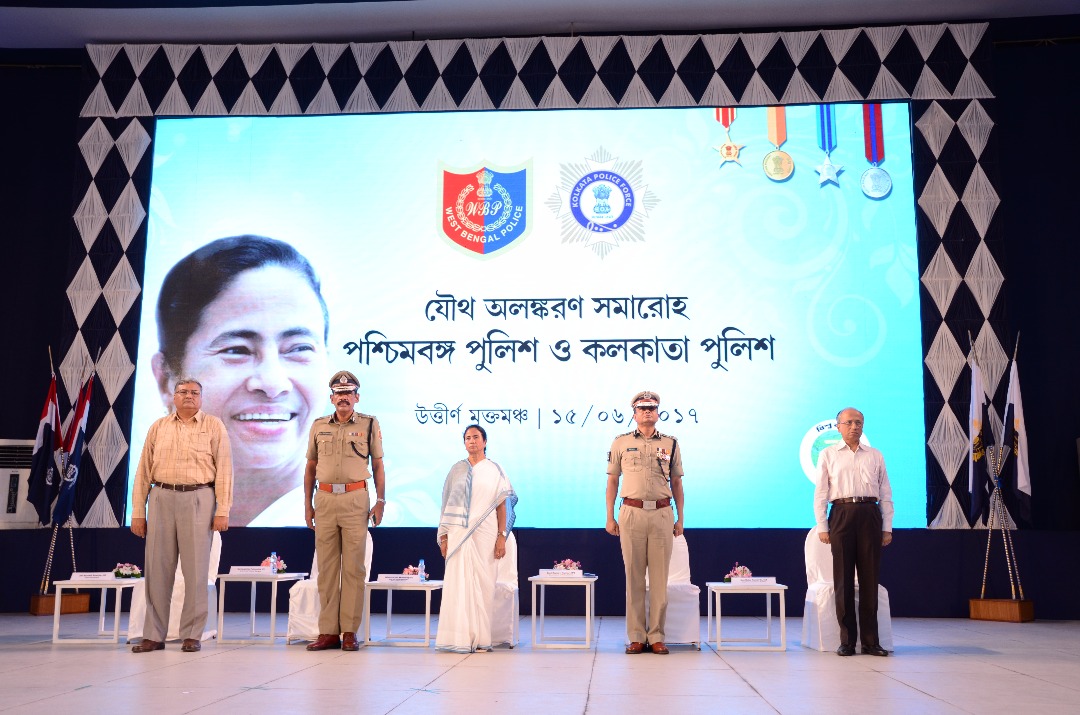 There are some jobs in our society which are quite thankless. One of them is the job of a policeman. He or She has to brave all kinds of weather and other obstacles to get the job done. The overall scenario of policing has undergone a paradigm shift. The workload has increased manifold. Be it a game of cricket, festival or a political gathering, the police look after the security and manage the crowd. Even during disasters the police step in. Today, a cop takes up welfare activities along with maintaining law and order and traffic. As such the role of the police is multifaceted. Due to such a hazardous job profile the cops require huge motivation and support from the society. In recognition of their selfless service, the Government of West Bengal confers medals and honours several police personnel every year.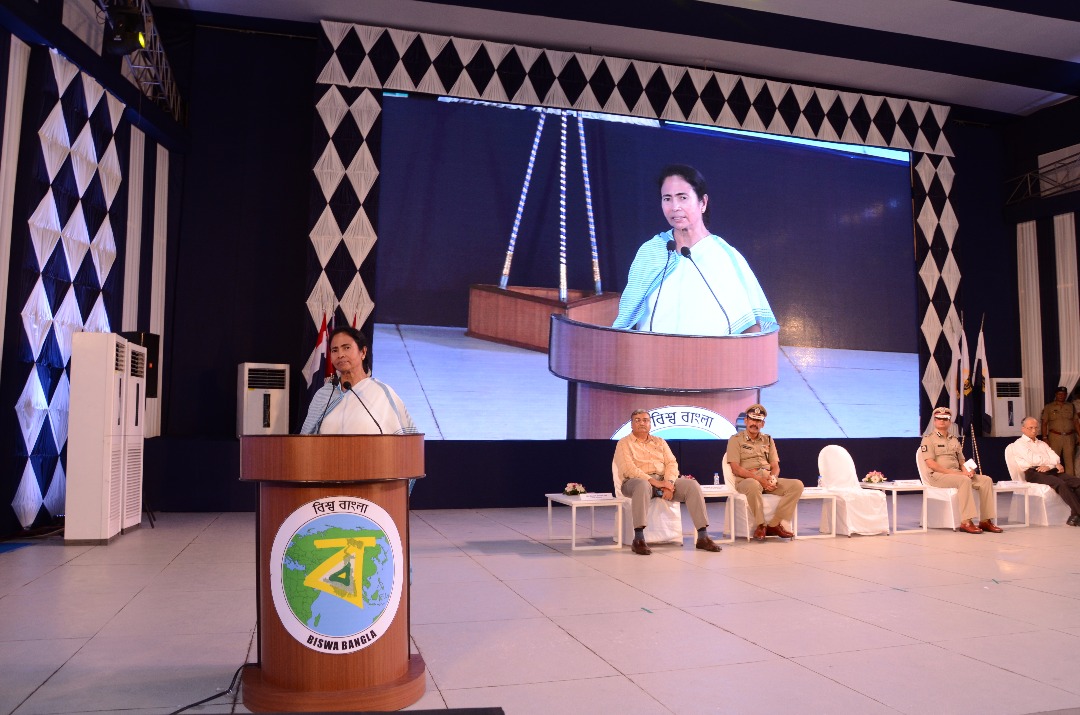 For the first time in history, the Investiture Ceremony was held jointly for Kolkata Police and West Bengal Police. In the evening of 15th June 2017, a huge crowd comprising of several dignitaries, superior police officers, recipients and the general public gathered at the newly built Uttirna Open Theatre to witness the event. The chief guest of the programme was Hon'ble Chief Minister of West Bengal Mamata Banerjee who pinned the medals and gave the certificates of appreciation and rewards. The dais was shared by the Chief Minister, along with DG & IGP of West Bengal Police Surajit Kar Purkayastha, Commissioner of Kolkata Police Rajeev Kumar, Chief Secretary Basudeb Banerjee and Home Secretary Malay Dey. 200 cops and 12 civilians were felicitated along with the Best District, Police Station (KP & WBP), Division, Battalion and Traffic Guard.
The medals which were conferred on police personnel included 2 Shaurya Padaks, 7 Nishta Padaks, 50 Prasansha Padaks, 88 Seva Padaks and 2 CM's Special Padaks (Best Investigative Officers). The cops also received monetary reward and certificate of appreciation. 12 civilians were rewarded for their honest and gallant acts. The Chief Minister in her speech said "Police are on the side of the people 24/7, 365 days a year. I believe their job is the toughest. I thank them for their selfless service to the society. I also thank their families from the core of my heart for their valuable support without which it would be difficult for them to perform. The medals boost morale and motivate the cops to keep performing better and also inspire many."
The ceremony ended with a vote of thanks from the DGP and a round of applause.