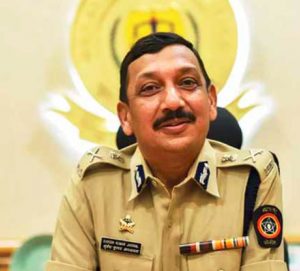 Police officers in India are often stereotyped as unfit, lazy, corrupt, and obliged to be at the beck and call of politicians. These stereotypes have painted a picture of the men in uniform as having no empathy for ordinary citizens. Nonetheless, it is a thankless job, and in a country where this institution suffers from a severe shortage of personnel, policemen are often overworked and underpaid. The Maharashtra Police is working to change that perception. To bridge the communication gap between local citizens and the police, the State Police has come up with several initiatives for the betterment of the people.

The Maharashtra Police is planning to institutionalise its best policing practices being implemented in various Commissionerates and districts across the State. These practices will then be replicated across Maharashtra. Initiatives like Police Didi, which was started by the Mumbai Police, Bharosa Cell and Buddy Cop of the Pune Police, and First Immediate Response (FIR) by Thane Rural Police, are among the schemes that are likely to be replicated statewide. The police will tap the State budget for implementation funds, as per the Government Resolution (GR) issued in February 2019, allowing funds for community policing initiatives.
While interacting with the media, the DGP Maharashtra – Subodh Kumar Jaiswal, said, "Sometimes, good initiatives introduced by certain officers are discontinued after the officers are transferred. We want to institutionalise such initiatives so that they continue even after particular officers are no longer linked to particular jurisdictions."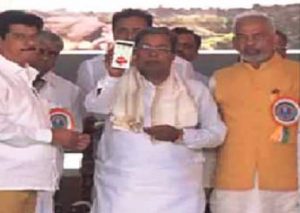 The Bharosa Cell, the brainchild of IPS officer – K. Venkatesham, will provide assistance and counselling to senior citizens, women and children. This scheme has received a good response in Pune and Nagpur. This Cell will also work towards rehabilitation of juveniles, a special cell for providing support to children, a temporary residential facility for women undergoing counselling, provide legal aid to victims of domestic violence, and will try to provide immediate help to senior citizens with the help of local NGOs. A team of police officers will be appointed wherein people, who are suffering from stress-related problems, and also juveniles with problems, will be addressed by them.
Another successful project – Police Didi – an initiative of the Mumbai Police, will likely be implemented.Under this initiative, police personnel right from the constable, senior and senior-most police officers of a police station, will be assigned as Police Kaka or Didi for a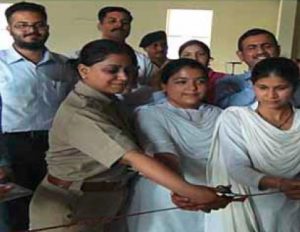 particular educational institution as per the regional police jurisdiction. Similarly, one female personnel will be shortlisted to handle the task of Police Didi for each school and college to establish a friendly rapport with the girl students. "The dedicated Police Kakas and Police Didis who will basically play the role of buddy cops for students will visit educational premises on a regular basis. Their phone numbers, names and designations will be displayed on the notice boards of the educational campuses," informed a police officer attached to the team. Students can share their complaints like ragging, bullying, eve-teasing, stalking, or any other type of harassment.
Apart from these two schemes, the Buddy Cop initiative of the Pune Police, which was launched in 2017, following the murder of an Infosys employee, is also likely to be replicated in other parts of the State. Under this scheme, women can add themselves to the local police station's WhatsApp group, where the group admin is a woman 'Buddy Cop'. She can be contacted for any assistance.
"Whoever wishes to be a part of the Buddy Cop initiative should register themselves at the nearest police station. They are then added to the WhatsApp group of the same police station. The group admin is your buddy cop, and she be contacted any time of the day. If and when this particular cop is off duty, there is someone else who will take up your request or complaint, thus making this service available to women all the time." – Radhika Phadke, Head – Pune Cybercrime Cell.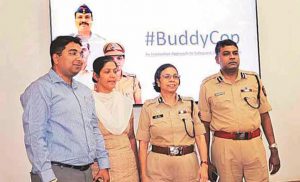 A senior officer of the Maharashtra Police said that in certain cases, on account of particular units operating only in certain jurisdictions, there is also a risk of forces working at cross purposes. "Hence, we want to ensure that there is uniformity as far as community policing initiatives are concerned," the officer said. The officer added that while so far these initiatives were taken at an individual level, they will now be using funds allocated by the Maharashtra Government for community police under a GR issued in February 2019.
The officer said they have sought a list of community police initiatives across the State and within a month, they should be able to start executing the initiatives across Maharashtra. "Once executed, these will then become long-term initiatives with regular funding and infrastructure and will continue to work even after individual officers leave the jurisdiction," the officer added.
Citizen Talk
Prakash Sharma, Journalist, Mumbai Headlines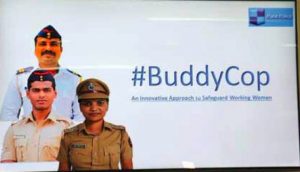 "In the last few years, different city police have come up with several initiatives for their local citizens. I am a resident of Thane and I have witnessed the launch of an app called First Immediate Response (FIR). Under this app, users need to register themselves. A red button will then show the push sign. If a person is in need or has witness a crime or is facing an emergency, he/she can press the button. They will receive a call from the nearest police station within a minute, and a Beat Marshal will assist them. The initiative was launched in 2016, but was later discontinued. Such initiatives should be revived."
Divya Pachan, Journalist, Pune
"Setting up of the Bharosa Cell is a fantastic move by Pune Police. The relationship between the police and the citizen should be open, as many people are afraid of approaching the police when they are facing any problem. This Cell will definitely help reduce the communication gap between cops and citizens."