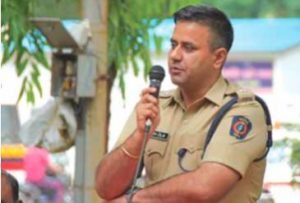 Maharashtra, the third largest State of India, has one of the largest police force in the country. Besides 250 IPS officers borne on the State Cadre, it consists of 277 Superintendents of Police, 652 Deputy Superintendents of Police, 3530 Inspectors, 4530 Assistant Police Inspectors, 7601 Sub-Inspectors and 1,84,745 Constabulary. The State has adopted the
Commissionerate System for policing its large cities. It has 11 Commissionerates and 36 district police units. The police administration is built around police districts. Each police range comprises of four or more police districts, coinciding with the boundaries of the revenue districts. Organizationally, the district is further subdivided into police circles and police stations.
Nagpur Narrative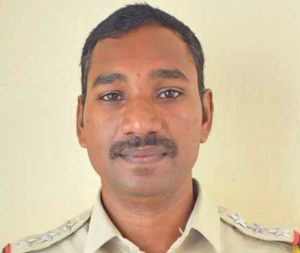 Nagpur was ruled by Gond kings, followed by the Maratha Bhonsle, before the British East India Company took over the city. The Gond Kingdom and Bhonsle Raj had five elements based on ancient Indian and medieval police tradition, viz. police under revenue authorities, village kotwals and city kotwals.  Kotwal was the cornerstone of police establishment. There used to be a large establishment of Harkaras scattered over the Nagpur Province, along with See-Bandies – a small army at important places. The duty of Harkaras was to contact Kamavisdars and Patels to prevent crime and apprehend offenders.
Nagpur Rural Police was formed in November 1, 1956. The first Superintendent of Police Nagpur Rural was S. G. Shasrabhojane (IPS). Nagpur Rural Police currently has six Subdivisions namely Ramtek Subdivison, Kamptee Subdivison, Katol Subdivison, Nagpur Subdivison, Umred Subdivison and Saoner Subdivison which contains 22 Police Stations. The current Superintendent of Police Nagpur Rural is Shri. Rakesh Ola (IPS).
Role and Functioning of Nagpur Rural Police
The functioning of the Nagpur Rural Police has been divided into different parts. Each section has allotted a team of police officers who are available round the clock for the service of their local citizens. To minimise the workload of police officers and to give appropriate time to the problems faced by citizens, the Nagpur Rural Police have a sub-section which looks after a particular department like Traffic, Local Crime Branch (LCB), Cyber Cell, Women Cell, etc.
Local Crime Branch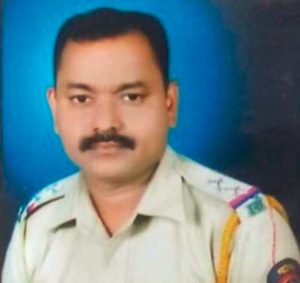 The Local Crime Branch plays a very important role in controlling criminals and crime of all police stations in the district. It provides the summary of information like finger prints, deserters, etc to the Jail Deputy Inspector General of Police, Pune, Nagpur and Aurangabad.
This Branch provides/sends monthly, quarterly, half-yearly and yearly statements on important information like loot, theft, illegal arms, motor vehicle theft, narcotic drugs and psychotropic substances (NDPS) crime, duplicate currency. It collects information on wanted criminals, absconders, unidentified dead bodies, crimes on the highways as well as data regarding atrocities, human rights and tiger cell from police stations and send it to their seniors.
"This Branch has details about crime records. If in case a new crime occurs, it swings into action, analyse the pervious data, and act according to the situation," said a police officer attached to the branch.
Cyber Crime Cell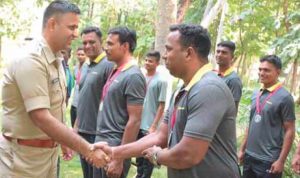 Cybercrime has become a hot topic of discussion. Due to digitalisation, cyber frauds like hacking social media, netbanking, online stalking, etc are increasing at an alarming rate. Thus, the State Police Department had asked all city and rural police to form a team of police personnel looking after such cases. Nagpur Rural Police has given details on their website about cybercrime for citizens to be aware of.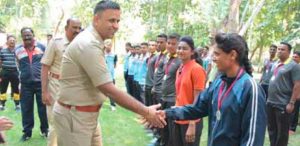 Defining cybercrime as, "acts that are punishable by the Information Technology Act", would be unsuitable as the Indian Penal Code also covers many cybercrimes, such as email spoofing, cyber defamation, sending threatening emails etc. A simple yet sturdy definition of cybercrime would be "unlawful acts wherein the computer is either a tool or a target, or both".
Let us examine the acts wherein the computer is a tool for an unlawful act. This kind of activity usually involves a modification of a conventional crime by using computers. Some examples are:
Financial Crimes
This would include cheating, credit card frauds, money laundering etc. To cite a recent case, a website offered to sell Alphonso mangoes at a throwaway price. Distrusting such a transaction, very few people responded to or supplied the website with their credit card numbers. These people were actually sent the Alphonso mangoes. Word about this website then spread like wildfire. Thousands of people from all over the country responded and ordered mangoes by providing their credit card numbers. The owners of what was later proven to be a bogus website then fled, taking the numerous credit card numbers and proceeded to spend huge amounts of money.
Cyber Pornography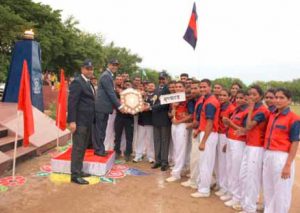 This would include pornographic websites, pornographic magazines produced using computers (to publish and print the material) and the internet (to download and transmit pornographic pictures, photos, writings etc). Recent incidents revolving around cyber pornography include the Air Force Balbharati School case. A student of the school was teased by all his classmates for having a pockmarked face. Tired of the cruel jokes, he decided to get back at his tormentors. In a fir of revenge, he scanned photographs of his classmates and teachers, morphed them with nude photographs and put them up on a website. It was brought to light when the father of one of the girls featured on the website objected and lodged a complaint with the police.
In another incident in Mumbai, a Swiss couple would gather slum children and then would force them to appear in objectionable poses. They would then upload these obscene photographs to websites specially designed for paedophiles. The Mumbai Police arrested the couple for pornography.
Cyber Defamation
This occurs when defamation takes place with the help of computers and/or the internet; for example, when someone publishes defamatory material about another person online or sends e-mails containing slanderous information to many recipients, like the person's friends.
In a recent occurrence, Surekha, was about to be married to Suraj (Names of people have been changed). She was really pleased because despite being an arranged marriage, she liked him. He had seemed open-minded and pleasant. Then, one day,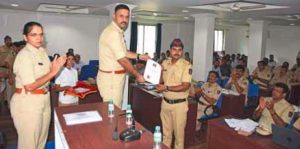 when she met Suraj, she was surprised to see change in his demeanour. He looked worried and somewhat upset, and was not really interested in talking to her. After prodding him for answers, he told her that his family members had been receiving e-mails that contained malicious information about Surekha's character. Some of them spoke of her past relationships. His parents were justifiably very upset and considering breaking off the engagement. Fortunately, Suraj was able to convince his family to approach the police instead of blindly believing what was contained in the e-mails. During investigation, it was revealed that the person sending the e-mails was none other than Surekha's stepfather, who wanted to break up the impending marriage. Being her legal guardian, he would have lost control of her property if she gets married.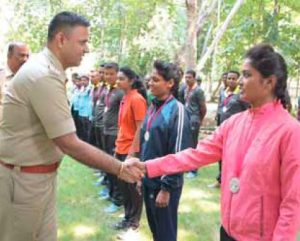 Another famous case of cyber defamation occurred in America. Friends and relatives of a lady were beset with obscene e-mail messages appearing to originate from her account. These mails were giving the lady in question a bad name among her friends. The lady was an activist against pornography.
A group of people, displeased with her views and angry about her stance, decided to get back at her by using underhanded methods. In addition to sending spoofed obscene e-mails to her family and friends, they also set up websites about her that maligned her character.
Women Cell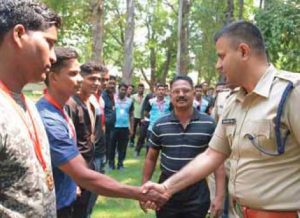 Nagpur (Rural) Police's Women Protection Cell is a social wing of the police. Any woman who is a victim of harassment by her husband, in-laws or any other such crime committed against her, is encouraged to make a complaint at the police station or directly to the Women Protection Cell. After registering the complaint, this special Cell will issue a notice to the culprit. The staff, along with social workers, will try to solve the problem by counselling: making both parties arrive at a solution, or if it of a more serious offence, the culprit is charged accordingly, as per law.
District Special Branch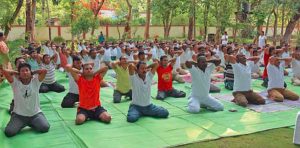 This Branch, which is under the District Superintendent of Police, is  very important in the structure of the District Police Force. DSB plans and designs the structure of security during elections, examinations, festivals, VIP visits, and issue orders accordingly to the respective police stations. This Branch collects confidential information regarding activities of various organizations and movements and activities of political parties. This information is then analyzed and the input is sent to the State Intelligence Department (SID) as well as to the police stations for appropriate action. DSB also deals with role verification, action against noise pollution, recommendation for various licenses like those of beer bars and wine shops etc.
Economic Offence Wing
This branch handles matters like cheating and financial fraud.
Nagpur Rural District Police will remain committed to maintaining public order, preventing and detecting crime, maintaining and promoting communal harmony, ensuring smooth flow of traffic, and taking strong action against terrorism, organized crime, anti-social/illicit activities/elements. It shall ensure the Rule of Law, enforce the law of the land impartially and firmly without fear or favour, and strive to create an environment free of fear that is conducive to growth and development.
Tech-savvy Force
The Nagpur Rural Police has adopted technology to communicate with the citizens by improvising its website. The website is quite descriptive, informative and citizen-friendly.
Website: www.nagpurgbraminpolice.gov.in