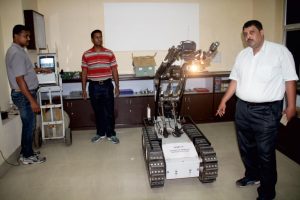 Imagine the scene from a James Bond's lm. Bond is coming forward, meeting a person and shaking hand with him. The person in order to smoke holds a cigarette tight on his lips, looking for the lighter or matchbox in his pocket. James Bond modestly holds the lighter to light up the cigarette of the person. But there is a twist in the story. The person takes away the lighter from Bond's hand. It may seem melodramatic and imposed for the sake of screenplay, but fact is that there is a rising threat perception in every country cutting across the geographical barrier. In the face of such threat perception now a pen, lighter, pencil torch, toy even a comb cannot be regarded as innocuous in the eyes of the police.
We have witnessed many bomb or landmine explosions in various parts of the country which have taken lives of many people. The members of the suicide squad of terrorist outts care for their lives and that is why human bombs are most dangerous. They do not even hesitate to use women and child as bait for their subversive activities. Dhanu was the rst ever human bomb in India who was inuenced by the idealism of LTTE and assassinated Prime Minister Rajeev Gandhi. Maoists had attempted to attack the convoy of Chandrababu Naidu, Chief Minister of Andhra Pradesh and Buddhadeb Bhattacharya, former Chief Minister of West Bengal.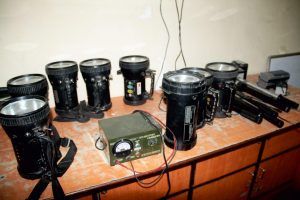 Bomb! Bomb! Bomb! When someone shouts in such a way, this automatically makes shivers run down the body and we become extra cautious. Bombs are scary! An explosive device which is designed both for amusement like reworks and also for destruction and death. All depends on the composite materials, and the amount of explosive substances used to make it. Day by day, with infusion of advanced technologies, more sophisticated and destructive bombs are being made. Mainly, chemicals or electronics, or the amalgamation of both are used to make powerful explosives. The not so sophisticated crude bombs generally use a timing device, a 'command' bomb as it is called, which does not require a wire, or radio frequency, or pressure, or laser, to detonate. On the contrary, the Improvised Explosive Devices (IED) widely used worldwide have a high technical anatomy. They are primarily of ve individual parts. The most devastative being the nuclear bomb. Bomb detection agencies around the world are also equipped with various equipments and methods of disarming bombs made by terrorist outts and outlaws.
Mumbai serial blasts, March 1993- the rst ever IED attack in India eclipsed the face of its business capital with horror and terror and shook India's security foundation stupendously. In the same year, a blast occurred at Bowbazar, Kolkata, and that gave birth to the idea of formation of a specialized unit under Kolkata Police.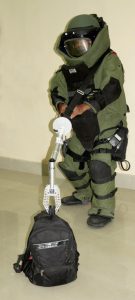 Bomb Disposal Squad (BDS) was then set up under Detective Department with the objectives to deal with bomb threat calls and bomb reports and to carryout anti-sabotage checking. The Squad started functioning from Lalbazar sometime in the middle of the year 1993 with the sanctioned strength of one Assistant Commissioner of Police for supervision, 06 Inspectors, 09 Sub-inspectors, 09 Sergeants, 20 Constables and 11 Police Drivers and some gadgets such as Explosive Vapour Detector, Bomb Sled, Bomb Blanket, HHMD, DSMD , Extension mirror Search light etc. which were procured to carry out its tasks. Earlier, Bomb Squad, another unit of Detective Department, dealt with bombs and explosion related matters.
Bomb Disposal Squad was housed in the building of Detective Department, Lalbazar and operated from there till the 1st half of the year 2001. The Squad was shifted to Police Training School (PTS), Kolkata thereafter. As sniffer dogs are used as essential gadgets for the task of bomb detection, BDS takes assistance of Dog Squad of Kolkata Police which is also located at PTS.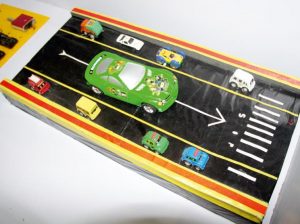 Bomb Disposal Squad is presently in possession of a handful of bomb detection and disposal equipments of latest models such as Electronics tethoscope, Non-Linear Junction Detector (RFD-23), Explosive Vapour Detector (FIDO-XT), Bomb Disposal Suit (EOD-9), Remote Mobile Investigator (RMI-9), Real Time Viewing System (FoxRay-IIe), Blast Inhibitor, Bomb Transport Trailer etc. to combat the nefarious design of terrorist bombs. The personnel of BDS maintain and update these equipments. Procurement of new equipments is made from time to time as and when required. BDS personnel are trained from the premier training organisations in India such as NSG (Manesar), ITBP (Mussorie), BSF (Hazaribag), CMM (Jabalpur), etc. Mock drills are held to keep personnel always t in tune with the situation.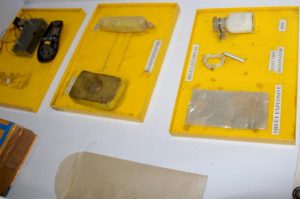 Sujoy Mondal, the Ofcer in Charge of Bomb Disposal Squad said, 'In Kolkata no major blast and loss of human lives has been reported so far. The blasts in McDonald at Park Street and in a fast food shop in Emami Market at Lord Sinha Road occurred due explosion of gas cylinder. Although, most of the phone calls are hoax still we do not ignore any call.' Bomb threat and information calls are duly veried by a team of trained personnel immediately after a call is received. When they visit the spot, they enter the cordoned off area and neutralize the threat in a very cautious manner. Then the explosive is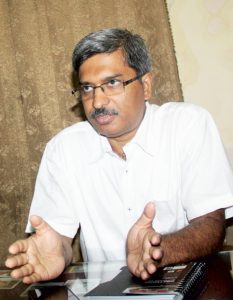 disposed off at a safe place. Potassium Chlorate, Sulphur, Arsenic Sulphide, Aluminium powder, Ammonium Nitrate are commonly used for making bombs. Crooked minds around the world however are constantly discovering new and potent ingredients. "We regularly train our personnel with the National Security Guards and the Assam Ries to keep ourselves updated and prepared. We organize seminars to share knowledge with experts and create awareness among the people. We participate in Book Fair to warn people that they should not touch any left and unsolicited objects like bag, briefcase, doll etc. because those can lead to explosion", added Ofcer in Charge.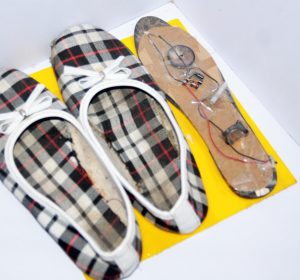 BDS holds anti sabotage checking at venues of public gatherings, festivals, events, and sports. BDS personnel also hold anti sabotage checking for the security of VIPs. They sort out entry and exit points of a public gathering and do a before hand surveillance of the location where a major event is scheduled to organize. The security blueprint for any major event is chalked out accordingly in association with other units of the Kolkata Police. The suggestions of BDS play a key role in ensuring the peaceful organisation and conduct of an event in the city.
By Our Bureau