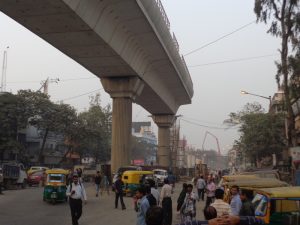 Alertness on duty at night paid off. A constable and a homeguard's quick response and their 4km-long chase on their patrolling motorbike led to the arrest of 3 members of a vehicle theft gang in Behala just after midnight of 23rd July, 2017.
Posing as cops in plain clothes, the gang members stopped a truck near Majherhat Bridge and ordered the driver to follow them to the police station saying he had violated traffic rules.
As it was a rainy day and already past midnight, the location where the crime happened wore a desolate look with only few cars and trucks passing. The gang took this as an advantage and decided to act. The truck driver Anil Routh was ferrying computer accessories from Mumbai when he was suddenly stopped. In spite of him resisting, the gang overpowered him while robbing him of his belongings and the vehicle key. As one of the members were about to start the truck, Routh jumped off; the gang member reportedly drove away with the truck as the other three followed it on their bikes. When constable Prakash Chandra Mondol and homeguard Pradip Haldar of Alipore Police Station were on their patrolling duty they noticed him lying injured on the sidewalk. Immediately after knowing what happened they informed other cops in the vicinity and chased in the direction of the fleeing truck for about 4kms. The truck was intercepted at Behala Chowrasta by blocking its way.
The gang member at the wheel was arrested. One managed to flee and other two were apprehended after two hours, under the guidance of the additional OC. Joint Commissioner of Police (Crime) Vishal Garg said "We will arrest him soon as we have leads."
The arrested were identified as Hasanullah Khan, Imadur Rahman and Sayantan Sikdar, who hailed from Rabindranagar in South 24 Parganas, and were historysheeters as per police records. The cops are on the hunt for the 4th gang member as interrogations reveal more information.
It was later announced that Lalbazar will reward Mondol and Haldar for their efforts.