He is a man on a mission. With an excellent track record of policing in each post he held, the Pune City Commissioner of Police, Dr. K Venkatesham, is a visionary. Soft-spoken and armed with a positive outlook, he affects change and inspires his fraternity to be the same. He is redefining police service and improving public perception regarding the Force through many transformative initiatives. Leading by example, Dr. Venkatesham, a recipient of the President's Medal for Distinguished Service, candidly shares his thoughts and vision in  conversation with Satya Swaroop, Managing Editor of The Protector.
How is Pune different from other cities of Maharashtra?
Pune is the second largest city in Maharashtra. It is also known as the "Oxford of the East" as many well-known educational institutions are found here. Being dotted by forts and relics, the city is also known as the cultural city of Maharashtra. With such a rich heritage and where its inhabitants are very well-educated, the city has its own opinion on issues in the State or country. So whatever initiative we take should be an outcome of the local people's ideas and contributions. They want to understand the importance of each initiative, and it is our duty to let them know how they will be benefitted.
What are your views on traffic in the city and how are the police managing it?
Traffic management in the city is challenging because of two main criteria. The first is one is the signal system. Every small city in the State has automatic synchronised signals but this technology has not yet been fully implemented in Pune. It is in the final stage of installation and I am trying my best to get it done as early as possible. The other impediment is public transportation. Pune's public transportation is rickety and not one of the best as it is very minimal. People are therefore more dependent on personal transport. As per the increasing population, Pune requires around 4000-5000 buses, but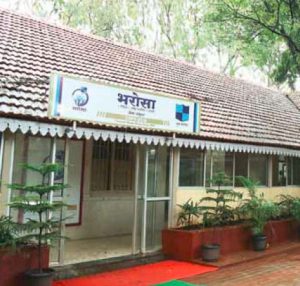 only has about 600 buses functioning. We therefore see an overwhelmingly high number of two-wheelers plying the roads, which are unable to take the stress of heavy traffic as their capacity is still not at its maximum. Roads need to be decongested. The new traffic rules are yet to be implemented, and if it is put into effect, there will be a tremendous impact in traffic management as paying such high fines will be very difficult for the commuters.
What are your views on cybercrime in the city? Is it under control? How is Pune Police going to tackle such crimes?
Firstly, I would like to stress here that the citizens are law abiding, so Pune is relatively a peaceful place. Earlier, robbery and chain snatching were rampant, but they are now under control. And talking of cybercrime, this is indeed one of the major crimes in modern times. Last year, total crimes recorded in Pune was around 10,000, out of which, more than 50 percent were crimes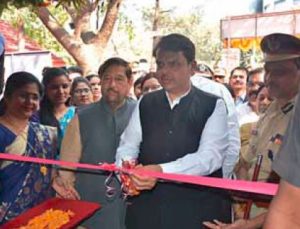 related to the cyber world. Thus, we are using more manpower in how to tackle this type of crime. We have formed five teams, each of which has its own function and expertise. This team looks after email fraud, online social media fraud, debit-credit cards frauds, etc. We have an expert team of data analysts who help us restrain such cyber crimes. We have deputed a team of six Inspectors, thirteen Sub-Inspectors and a number of Constables to work hand in hand with these analysts to rein in such crimes.
Economic offenses are some of major challenges for the cops. How well is Pune Police prepared to deal with such offenses?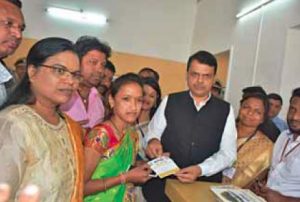 Yes, dealing with economic offenses is a challenging part for which we have to man up our expertise. One is technology up-gradation, and the second is manpower capability enhancement. In manpower enhancement, we have started a Center of Police Service Excellence which is an internal learning centre. Officers who have completed the E-learning as well as basic computer courses are selected and given the responsibility of screening certain economic offense cases. We also enable these officers to take up advance courses in computer and allied technology to better themselves in the jobs allotted to them.
What are the various community policy activities or initiatives undertaken?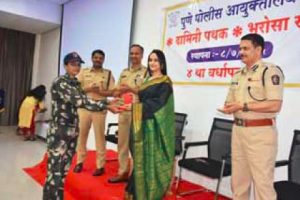 We recently introduced a Bharosa Cell for the local citizens. The Cell will provide assistance and counselling to senior citizens, women and children. This Cell will also work towards rehabilitation of juveniles, a special cell for providing support to children, a temporary residential facility for women undergoing counselling, provide legal aid for victims of domestic violence as well as providing immediate help to senior citizens with the help of local NGOs. A team of police officers will be appointed to address people who have problems arising out of stress. The formation of the Bharosa Cell is the need of the hour to address problems faced by victims (women and children). Such Cells will provide all assistance, including psychiatric help and legal advice.
We have also started juvenile unit in which counseling and proper education is provided to them. Juveniles going through various problems will also be given help through this team. As per data collected over the last three years, more than 1560 children were caught committing various crimes instead of being in school. We started dividing these juveniles among different police stations and also sought help from the local NGOs to educate them. Our main goal is bring down juvenile crime in the next few years.
We had also started an initiative known as Buddy Cops via a Whatsapp group where local citizens can share their problems with police personnel. It is basically a friend in uniform at their service. Each Group has a police officer who will help the group members if they are harassed, stalked etc. This Group has over 400 members
till date.
Pune is known as an IT hub and education centre, attracting lakhs of migrants every year. Is the strength of Pune Police adequate to tackle the increasing population?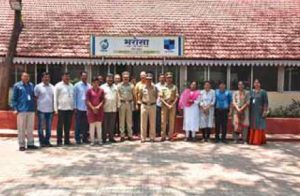 Currently, we are adequately staffed, and I believe that technology has played a big role in us being able to reach out to a larger number of people at one time. Our Community Policing officer constantly interacts with IT companies. There is a two-way communication taking place whereby the Commissioner of Police (CP) or the Deputy Commissioner of Police (DCP) is in touch with them. When they encounter a problem or have any query, our officers lend a helping hand in solving their problems.
We have also started an initiative named C (CCTV)-Watch where we have installed around 1300 cameras all over the city. As the number is still not adequate, we requested the local citizens to help us by installing CCTVs in the society premises in such a way that it covers the surrounding areas and premises as well. Thus, we are able to detect and solve crimes within a particular area with the help of the CCTV footage sourced from the societies and private homes. Secondly, we are trying to get in touch with private security agencies and started a Police Private Security Partnership Programme (P4) where the local detection officer will have meeting with these private security guards once a month and advise or alert them about crimes taking place in that particular area. This will definitely help us in detecting and curbing crime.
We have also launched a new initiative named Seva (Service Excellence and Victim Assistance) in which we have spoken to more than one lakh people who have visited police stations. We started it in September 2018. The past eleven months have been very successful. NCC is also helping us in this initiative. Our main motto is to listen to people and understand what they want for us. To reinforce this, we allot a police officer ten phone numbers to call and ask citizens if they are facing any problem or if they have any suggestion. We do follow-up on the feedback given by them. This will definitely lessen the communication gap between cops and local citizens.
Sir, what are your views on naxalite, and how can this be tackled? What is the best solution for it?
I believe there is a solution for every problem. There should be development, engagement and firm action. These are taking place and results can be seen. In Maharashtra and Andhra Pradesh, the police force has control of the naxalite areas. Development in such areas is needed, and the Force is working hand in hand with the government to bring even better results.
What are the challenges you face as a police officer?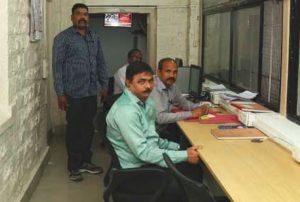 Most of the time, people's expectations and legal power do not match. People think that the police is the means to an end of the criminal justice system. It is actually not the case. It is just a part of the system. There is a long thread to this: Persecution, defense lawyer, court etc, are also involved to get justice and solve problems. Another challenge is the growth of radical thought in the society. We have to keep fighting against such forces.
What is the strength of women in Pune Police?
We have a strength of about 1200 women police personnel in our department. We also carry out programmes for women under various initiatives like Cop Excellence, Buddy Cops etc. We are helping all women cops to develop and understand their potential.