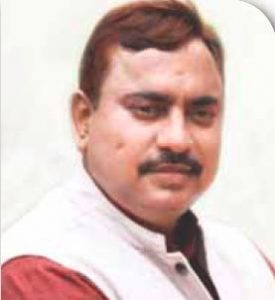 Dear Readers,
Happy Reading.
The Indian police during Covid 19 has emerged as a frontline agency. It is striving at multiple levels of service delivery. The department has  lived up to an ever expanding list of job roles as the health related crisis due to Covid 19 spread across the country. 
The department did a commendable job like: Enforcing the lockdown through movement restriction. Assistance to the vulnerable during the crisis. Contact tracing through investigating and skills.
During lockdown the increased presence of police on the roads led them to face misery, vulnerability and poverty much more than any other professional group apart from health functionaries.
The police did a noteworthy job of contact tracing by drawing the forward and backward linkages of the affected people by decoding the pattern of contracting virus. They identified those coming in contact with the affected person. The basic investigative skills of policing came in handy.
Dealing with pandemic and its after affects has been a major challenge.  Across the globe, people have been living in fear due to the pandemic. While millions lost their lives many who recovered faced post covid affect health weaknesses.
The crisis has been unprecedented and people worldwide are learning to live with it. 
This issue of Karnataka Protector magazine focuses on COVID-19 and how the crisis has been dealt with and highlighting the undaunting efforts of the police in Karnataka.
Karnataka Protector through its print and web version (www.theprotector.in) has been working towards building a strong bond between the public and law enforcement agencies. We hope that the readers will enjoy reading the magazine.
Happy Reading!
Satya Swaroop