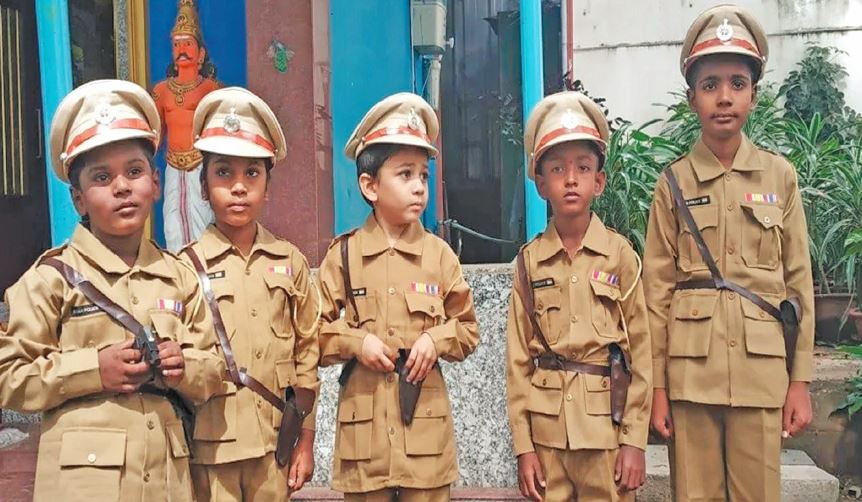 HUMANITY RESTORED AS 5 TERMINALLY-ILL KIDS TURN COMMISSIONER FOR A DAY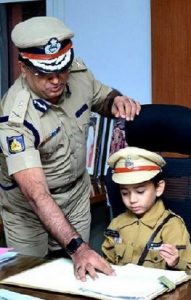 Bengaluru Police on Monday showed a different side of the force when five terminally-ill children were given the uniform of the police commissioner and made to play the role for an entire day
In a heart-warming gesture, the Bengaluru City Police recently gave a guard of honour to five terminally-ill children and made them Police Commissioner for a day in order to motivate them to overcome their critical medical conditions.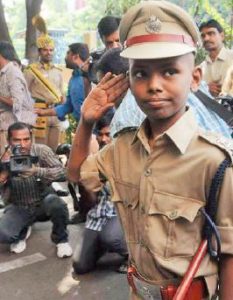 Proudly adorning the signature khaki police uniform, the five children, one girl and four boys, assumed command as Bengaluru top cop for a day as part of a special initiative by the Bengaluru City Police, along with 'Make A Wish' Foundation, a non-profit organisation dedicated to granting the most cherished wish of children between the ages of 3 and 18 years, living with life-threatening illnesses, irrespective of their socio-economic status, caste, race or religion. The five children – Ruthan Kumar, Mohammad Sahib, Sayed Imad, Shravani and Arfath Pasha – were also given the customary guard of honour from the police team as well as the dog squad before assuming charge as the city's Commissioner of Police.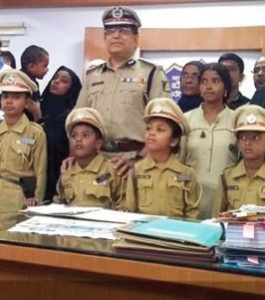 As a part of the one-day initiative, the five children were given police uniforms, taken around the Police Commissioner's office, got to sit on the Commissioner's Chair and sign a few mock documents. To take it to the next level, the children were introduced to the dog squad and were allowed to pet the furry creatures. The children were seen happily interacting with the police dogs and looked visibly elated when they were handed mock weapons and handcuffs. For shutterbugs, it was an opportunity of a lifetime as they merrily clicked away.
Make A Wish Foundation had earlier approached the Bengaluru City Police and Commissioner Bhaskar Rao immediately agreed to be a part of the initiative and actively participated in it as well.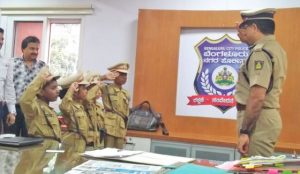 Sharing more details of the initiative, Rao said: "We were approached by Make A Wish Foundation a couple of days ago and got to know that the children wanted to visit a police station. They wanted it to be a small event, but we made it big. This will also empathise our force. We took the children around the office, and both the children and officers were happy. We gave the children a guard of honour as is received by every Police Commissioner. We even gave the children guns and handcuffs, and they were really excited."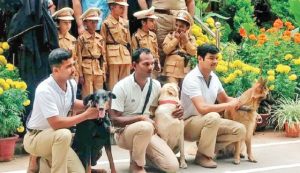 Upon being asked what they would do after becoming a police officer, one of the kids, Arfath Pasha, responded by saying, "I will put bad people in jail!"
T.G.K. Gangadhar from Make A Wish Foundation said that the organisation had approached the Police Commissioner's Office after they got to know that the children wanted to visit a police station. "We work with small children who are battling life-threatening diseases. The children's most cherished wish was to become police officers. And so we are very happy that the police helped us today to fulfil the wishes of the little children."