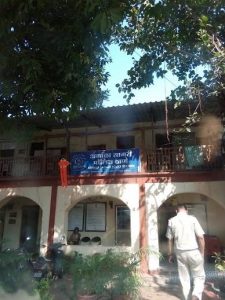 In a shocking incident, the corpse of a 67-year old senior citizen Kirtinidhi Sharma was found in the apartment of 'H Avenue' at Virar West. The Arnala police have solved the murder case and arrested a 43-year-old woman who allegedly killed Sharma and made away with the valuables on her body.
According to the police, the deceased Sharma worked as an estate agent and lived with Vikas Sharma (son), Manju Sharma (daughter in law) and Vyog Sharma (grandson). On November 5, the victim left home at 5.30 pm to meet one of her clients but did not return home in the night. After frantic search, Vikas reported the matter to the police and a case of 'missing person' was filed.  
The Arnala police under the supervision of Manjunath Singhe, Superintendent of Palghar police began the investigation and shared the pictures of the victim to all their sources. Soon, Arnala police got a significant lead with the recovery of a corpse of a senior citizen from the apartment of 'H Avenue' at Virar (west). The police informed Vikas about the corpse and he identified the body as that of his mother, Kirtinidhi Sharma.
Cops Speak
The missing case got a twist and was turned into a murder case within hours. The police were now on the lookout of the accused who brutally murdered the senior citizen and also stole her valuables worth 2.5 lakh. While speaking to Mumbai Protector, Rakesh Pagare- API, said "it was clear that the accused had murdered the woman with the motive of stealing her valuables and he or she was known to the victim. So, we recovered Sharma's call list and our other team looked out for the owner of the flat where the corpse of the deceased was found. We were astonished to find that the flat owner Pushpa Singh was the last person to call the victim and she was in constant touch with the victim since several weeks. According to sources, Pushpa had left her husband a few years back and to earn her livelihood had resorted to cheating people under the pretext of providing fake insurance policy"
After receiving a tip-off, we traced the location of Pushpa and nabbed her from Nalasopara. During the interrogation, Pushpa revealed that, she had met Kirtinidhi Sharma at a beauty parlor for the first time. She was mesmerized with the jewellery that the victim always wore. Pushpa took Sharma into confidence and got her contact number. She then started calling her regularly to gain her trust and ultimately she became successful at it. She invited the victim at her residence on November 5, where she allegedly killed her and absconded with her valuables" Pagare added.
The arrested accused has been charged under section 302 of Indian Penal Code. Further investigation is in progress, to acquire more information about the antecedents of the accused and her modus operandi.
Nitesh Poojari