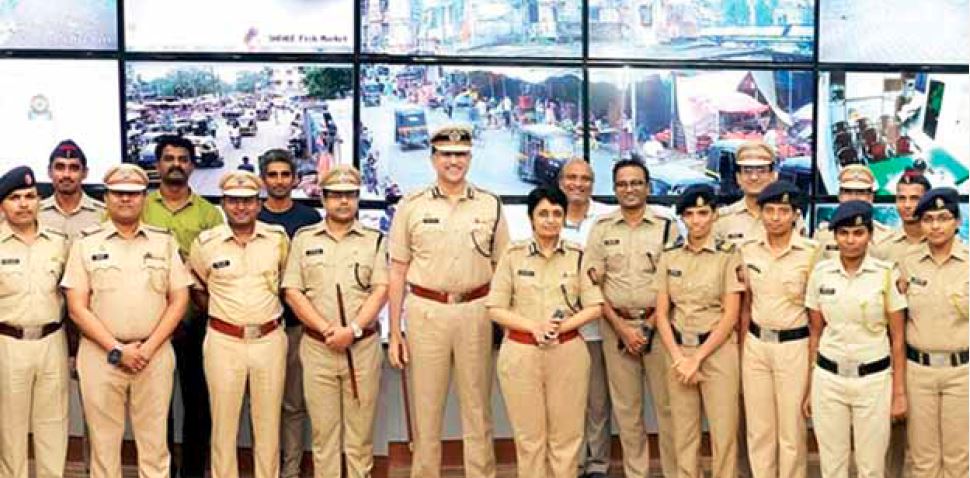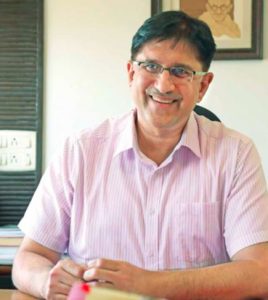 Recently appointed as Joint Commissioner of Police (Administration) Mumbai, the 1995 batch IPS Officer, Kanpur-born Naval Bajaj (former Special Inspector General, Konkan Range) completed his graduation from the University of Delhi. He was first posted at Washim as Assistant Superintendent of Police in 2000. Over a span of 19 years, he has served at Pune, Mumbai, Thane, among others. He has been persistently working towards furtherance of the interest of the citizens under his jurisdiction. In a brief interaction with Satya Swaroop, Managing Editor, Mumbai Protector magazine, Bajaj shares his experience and fond memories while training Maharashtra's future cops at the Police Training School – Nashik. He also elucidates the importance of cyber security in this digital age, and how the State Police Department is well-equipped to deal with crime related to cyber theft.
How has your experience been as the IG Konkan Range?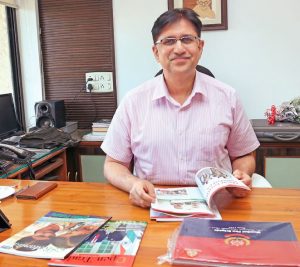 The experience has been great so far. Earlier, I was posted in Nashik. I requested for a new posting somewhere near the town. When one is near a large city, one has the advantage of both: large city for anything that one requires, while also getting to know the lifestyle of a smaller place. General Konkan Range is very peaceful; crime is under control, and people are also mild and law-abiding citizens. Cities like Raighad, Ratnagiri, Sindhadurg etc., are absolutely under the control of law. I call my Superintendent of Police as the Officer on Paid Leave as the situation is always under control most of the time. If we talk about the problem, there are some due to increasing number of immigrants. Cities like Mira-Bhayandar and Vasai-Virar have a huge number of immigrants from all over the country. Most of the crime in Mumbai actually originate from the people of Vasai-Virar. We can  thus say that it is the underbelly of a large city like Mumbai, and such underbellies are normally not in good health. As Maharashtra is the most urbanised State in the country, almost 55-60% of the population is in the cities now. When I was posted to Nashik, the population then was around 2 lakh, while it has swelled up to around 18 Lakh today. So the numbers of immigrants have increased 10 times. Thus, there has been a massive population explosion leading to increase in challenges to keep law and order under control. Over all, Konkan is under control and the people are law abiding.
How is the situation of cyber crime in this Range? Are you well equipped to tackle such crimes?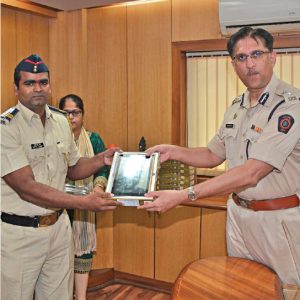 Cyber crime is an area where we are trying our level best to adopt new technology, especially in rural areas because awareness and sensitivity about cyber crime is lesser here compared to bigger cities. In dealing with cyber crime, city people are more professional than their rural counterpart. If a person from the rural area is a victim of cyber crime, for example, a hacked e-mail or data theft, he will find it difficult to address it. Recently, we launched a training cell for cyber crime in association with an NGO at Mira-Bhayandar. Tech-savvy professionals will educate our police personnel how to tackle such situations. Cyber crime is currently a challenge for us and will be a challenging task as a najor part of our force is not that equipped and educated in dealing with such crimes. The State Government is relentlessly pursuing solutions for cyber crime, and it is trying its level best to spread awareness among citizens so that they do not fall victimes to cyber criminals. Maharashtra's Inspector General in Cyber Crime – Brijesh Singh (IPS), looks after the government vision on cyber security and education.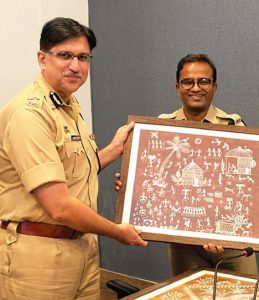 It is a continuous process. We are equipping ourselves. In fact, Mumbai has a special cyber cell where training has been given to our police officers round the clock. Pune Police is also doing well in terms of dealing with cyber crimes. There are also teams in rural areas which are well-equipped, but the number of teams is less compared to big cities like Mumbai, Pune, Nashik, etc.
Share your experience as the Head – Police Training School at Nashik.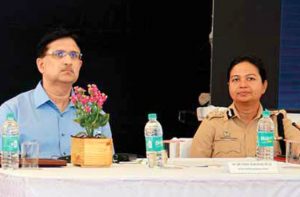 I would say that it was one of the best tenure of my career. Basically, a person who is into reading, writing and management of knowledge will like such institutions. The satisfaction level over there is very high as you get fresh graduates who are willing to get in the police department. Being the Head – Training Department, I got an opportunity to brush them up and transform them into full-fledged police officers. If I recall my own training period at the Academy, the Director hired a professional videographer who used to record our movements. We would later watch and see ourselves change during the training period; the changes we adopted to adapt to the  different schedules and gruelling trainings. I carried out a similar process where I asked my students to videotape themselves with the help of their mobile phones.  I then asked them to study the changes they have made over their period of training. This helped them tremendously, professionally.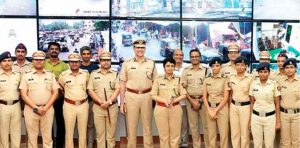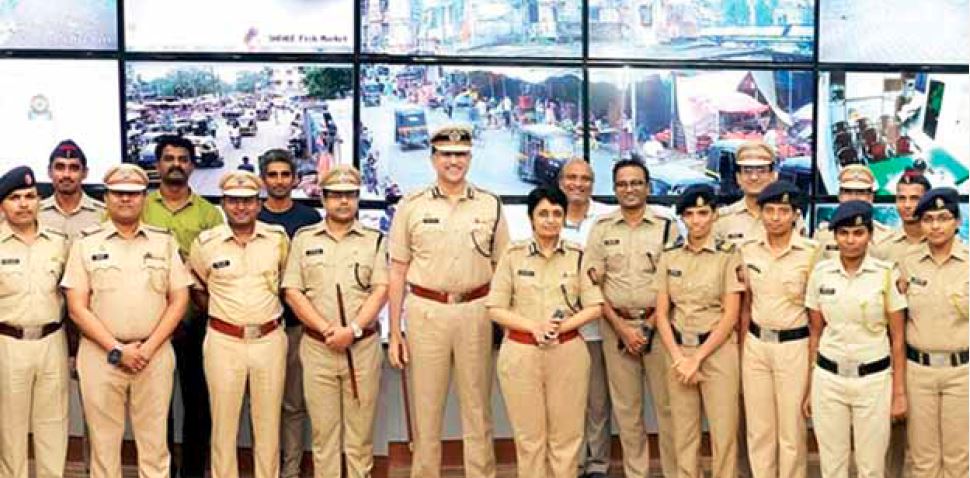 I was there for almost three years. Five batches were trained under my supervision. Each batch had 2,800 Sub-Inspectors. Currently, there are 16000-17000 Sub-Inspectors and higher ranking officers serving in the State Police Department. If we look in depth, each police station would have two to three officers who have completed their training under my supervision.
What is the quality of training provided at the Academy?
We have brought  many changes in the infrastructure as well as in training content, changes in the curriculum, activities, etc. I believe in being more practical, so we reduced classroom lectures and made on-field training our priority. As it is said that every man wants to leave a legacy behind. This can be of two types: physical legacy and intellectual legacy. Looking back, I believe I have given all my intellectual knowledge and have made several infrastructural changes. I feel  the  immense pleasure and satisfaction of having been able to contribute and make a difference.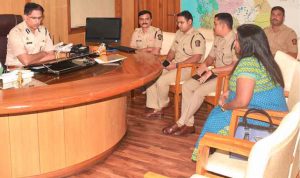 We have created an open-air theatre, climbing wall, dummy police station to help the trainees understand how a real police station works.
We have built houses for the Constabulary at seven different places in five districts. This was basically because the Constabulary cannot afford housing in cities like Mumbai, Pune, etc. We built approximately 510 houses at about 10-25 percent lower than the
market rate.
Any message for the readers of Protector magazine?
Come join us, help us; support us by joining community policing initiatives by the State Police Department. We are trying our best to improve our services and quality of policing. With the help of active common citizens, we can succeed.