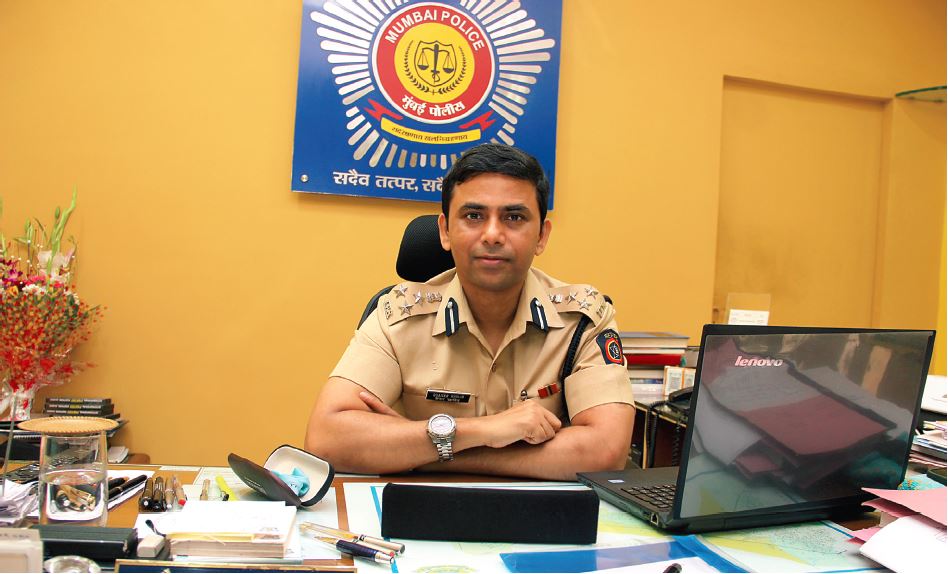 "A better safety mechanism, quality investigation and quicker prosecution can enable better dealing of crimes against women and children. However, changing the mindset of people, especially men in the country, is the most important. The younger generation must understand that values of honesty, justice, hard work and scientific temper are eternal and will remain relevant in times to come. They need to learn the values of humanism, non-technological connectedness, compassion and empathy. They need to act as role models for the underprivileged and give back to the society," says Quaiser Khalid, Special Inspector General of Police-Protection of Civil Rights. Dedicated to his profession in a busy metropolis like Mumbai, Khalid also pursues his love for poetry with as much passion. Through his literary activities, he has contributed significantly in bringing together people of different communities and spreading the message of social peace and harmony. In an interaction, Quaiser Khalid discusses and shares his vision on various aspects of policing with Jyoti Pathak. An excerpt…
Crime against women have multiplied, or probably, they are being reported more now. How do you think we can overcome this situation?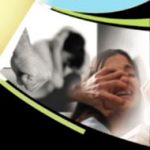 Due to a number of guidelines issued by different courts as well as by the Government, the registration of cases of crime against women shot up a few years ago. However, this has more or less stabilized now. As per the data available, if we compare crimes against women per one lac population which is generally called the crime rate, we are still low as compared to many other countries of the world, including USA, UK etc. which therefore indicates relative safety in our country is higher.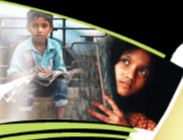 Crime against women is as mucha social issue as it is an issue of prevention, detection and prosecution. Increased mobility, availability of disposable income, individualistic lifestyle, changing preferences, changing value systems are all contributory factors to this complex situation. While development of the society will bring its own social and security dynamics, we need to ensure safety of women in its both spatial and temporal dimensions. We need to make both our public and private places safe for women to live, travel, work or relax. It means that crime against women needs to be tackled both at home and outside. Societal attitudes, gender bias, popular perception and stereotyping all play an important role in this. While we need better safety mechanisms, quality investigation and quicker prosecution, we also need change in the mindset of the people, including the women themselves.
What, in your opinion, are the contributing factors which has led to this situation?
As mentioned above, increased mobility, availability of disposable income, individualistic lifestyle, changing preferences, changing value systems, better awareness, fairer registration of offences, widespread activity of NGOs and the media, are among the contributory factors for this situation.
According to reports, more than 50% of children in India are subjected to sexual abuse, but do not report or confide in anyone. What are the steps taken to generate awareness in this direction?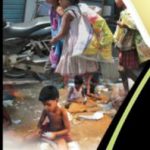 Child sexual abuse is a serious challenge in our society; about which we need to be very vigilant. Usually, the offender is known to the child, and we often miss the tell-tale signs of such abuses. We need to come out of denial mode and start prosecuting such offenders. We need to create massive awareness in all parts of the country, especially in the rural areas. The familial, societal and professional support needs to be developed and supported. Children, irrespective of gender, need to be made aware about good and bad touch and other associated features of abuse. Parents themselves need to be sensitized about the issue. We need better and extensive counseling and support mechanism to face the situation.
Section 43 of the Prevention of Child from Sexual Offences Act (POCSO) entrusts the legal responsibility to the State to create awareness about the various types of sexual exploitation of children and provides stringent punishment for it.
Section 19 of the Act provides that: "Notwithstanding anything contained in the Code of Criminal Procedure, 1973, any person, who has apprehension that an offence under this Act is likely to be committed or has knowledge that such an offence has been committed, he shall provide such information to the police, and any failure on this front is punishable under Section 20".
What are some of the steps taken towards protection of child rights, exploitation of children and curtailing child labour?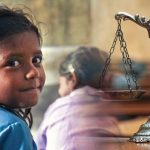 Every child has the right to having the necessary circumstances for his growth and development which includes safe childhood too. The Juvenile Justice Act has recently been comprehensively amended and includes a lot of welfare aspects. A conducive environment needs to be created at home, school and other public areas for the child to grow in a joyful surrounding. The police has been creating a lot of awareness about good and bad touch and other inappropriate advances towards children.
We have to treat children with utmost care and compassion when they visit us. POCSO has recently been enacted, casting duty on the State machinery for the protection of children. A number of NGOs are working in this field. The National and State Commissions for the Protection of Children's Rights are also very active. All in all, this has led to better protection of children and curtailing of child labour. But awareness at the level of parents, especially in rural areas, is still low. Similarly, online child sexual abuse needs to be minimized and exemplary punishment after speedy trial needs to be meted to these offenders. In my view, the society is moving towards a better, more secure and child-friendly situation.
What are some of the dynamic steps taken by Protection of Civil Rights Department in creating awareness through community support?
Civil Rights are an inseparable part of human rights provided under our Constitution. They are essential conditions for the development and secularization of the society. Equity, justice and fraternity will be pipe dreams without civil rights. Unfortunately, our society still witnesses a number of offences against the weaker sections of society, especially the Scheduled Castes and Scheduled Tribes. A number of legislations have been passed in the last 72 years since Independence, for the protection of these groups. We are training police officers working in the field on the provisions of the law and procedure of investigation to achieve better conviction. Our officers are visiting the victims to make them aware of their rights in each and every case. We are taking workshops at every range headquarter and in many districts to ascertain the progress of investigation. We are also organizing awareness camps in areas where these groups reside in large numbers. Last year itself, over 1500 such camps were organized by our department. For the first time in the history of the administration, we have been granted budget exclusively for this purpose by the Government.
How effective is the POCSO Act since there are reports of flaws and gaps in its implementation?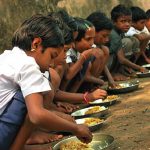 Police is one part of the criminal justice system. There are many other components of the system including the complainant, the judiciary, and others. POCSO is a compressive Act that includes a number of welfare provisions which are to be implemented by various departments. It also envisages the role of counselors, NGOs and activists etc. The police is implementing its responsibility. However, welfare measures take time to settle. I am sure with the passage of time, and as more resources became available, the effectiveness of implementation of the Act will become better.
Sensitivity in dealing with victims of exploitation and molestation is key. How is the police force being sensitized towards such issues?
A number of workshops and training sessions are being organized for sensitization of officers and men on this issue. We have appointed one Child Protection Officer in every police station as well as in every police unit. We are working closely with NGOs and other stakeholders for achieving these goals. We are also working closely with the Commission for Protection of Children Rights in this field.
An inspiration yourself, you have done a great deal in encouraging youngsters from the Muslim community to come forward and take active part. Could you please elaborate on it?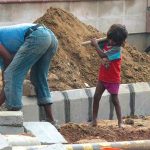 The biggest problem faced by the Muslim youth is hopelessness which results in inward attitude and alienation. There is a dearth of role models. Achievers feels a disconnect with the rest of the society, especially the economically and socially-weaker sections. I am trying to work on these deficiencies by connecting with the youth, counseling them on their career possibilities, governments schemes, bringing successful candidates before them to show them that they too can succeed and become stakeholders in the development story of the country. Through my literary activities, I try to bring different communities together with the message of social peace and harmony. Through all these activities, we create awareness, bond, respond to their misgivings and provide guidance for integration in the national mainstream.
What are some of the milestones of your career?
Every posting in the career of an officer is a milestone in the sense that it brings different kinds of challenges before him or her. However, working as Additional SP Aheri in the naxal-affected Gadchiroli district was full of anti insurgency related challenges. The post of Superintendent of Police, Sindhudurg had different kind of socio-political polarization related challenges. Working as Superintendent of Police, Wardha had its own share of challenges including enforcement of prohibition. Working in the State Reserve Police Force had its own challenges including training and discipline. I also played a key role in the raising and training of Maharashtra`s first India Reserve Battalion, now headquartered at Aurangabad. I have also worked as Force Coordinator of more than 1500 armed police personnel who were deployed for the U.P. Assembly Elections 2007 and the Rajasthan Assembly Elections 2008, wherein I went to these States with the Force for election deployment and management.
Moving into Mumbai Railway Commissionerate, in the aftermath of the terrorist attacks on the CST, as DCP Central, was in itself a different kind of challenge. To ensure a terror-free and secure atmosphere to a moving crowd has always been a difficult challenge. As DCP Port Zone in Mumbai City, I was exposed to an altogether different kind of challenge of investigating cases of ship collision, piracy by Somalian pirates, coastal security etc.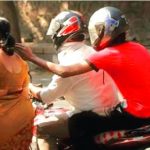 Working as Additional Commissioner of Police- East Region, Mumbai, had its own share of challenges of safety of children from sexual predators, slum policing, controlling underworld activities, toll agitation of the MNS party, communal and caste harmony etc. As Additional Commissioner of Police-Traffic, Mumbai City, the challenge was to enforce regulations while trying to reduce the journey time of the commuters. As Additional Commissioner of Police, Local Arms branch, Mumbai City, the challenge was to enforce discipline, streamline training, reduce absenteeism, clear the pendency of travel and medical bills of the police personnel etc. As Joint MD of Maharashtra State Security Cooperation, I was responsible for expansion of its activities including deployment of personnel in new units like the Tata Memorial Hospital and Shirdi Airport. I have always believed in leaving a legacy which is: 'Betterment of the condition which I inherited'. I think I have left all my previous assignments on a note of satisfaction.
How effective is the coordination between the NGOs and police in rehabilitating children and women?
Rescue, relief and rehabilitation are an integral part of re-integration of women and children in distress into the society. It involves a numbers of steps of which police is onepart. We are trying to provide as much support as possible for these endeavors. However, a lot needs to be done to achieve the desired results.
What is your message to the younger generation?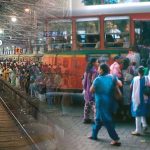 My message to the youth is plain and simple. They have to create value for themselves if they want to succeed. This present age is different; it has new challenges and enormous possibilities. The world is waiting for them to conquer and assimilate. However, values of honesty, justice, hardwork and scientific temper are eternal and will remain relevant in times to come. They need to learn valueof humanism, non–technological connectedness, compassion and empathy. They need to act as role models for the underprivileged and give back to the society.
You are also an established poet. How do you manage to balance such diverse interests along with policing job?
Creativity is a gift of the Creator. In my busy schedule, I encounter several human situations related to people and their emotions which acts as food for thought for me. Keen observation, reflective mind, sensitivity of the soul, and empathy, enable me to visualize beyond the obvious and come out with thoughts and poems that touch the soul. In my free time, I reflect on all that I have gone through, observed, listened or have come to a realization. Poetry is nothing but the expression of human emotions in its various dimensions. Policing provides an excellent opportunity for this.