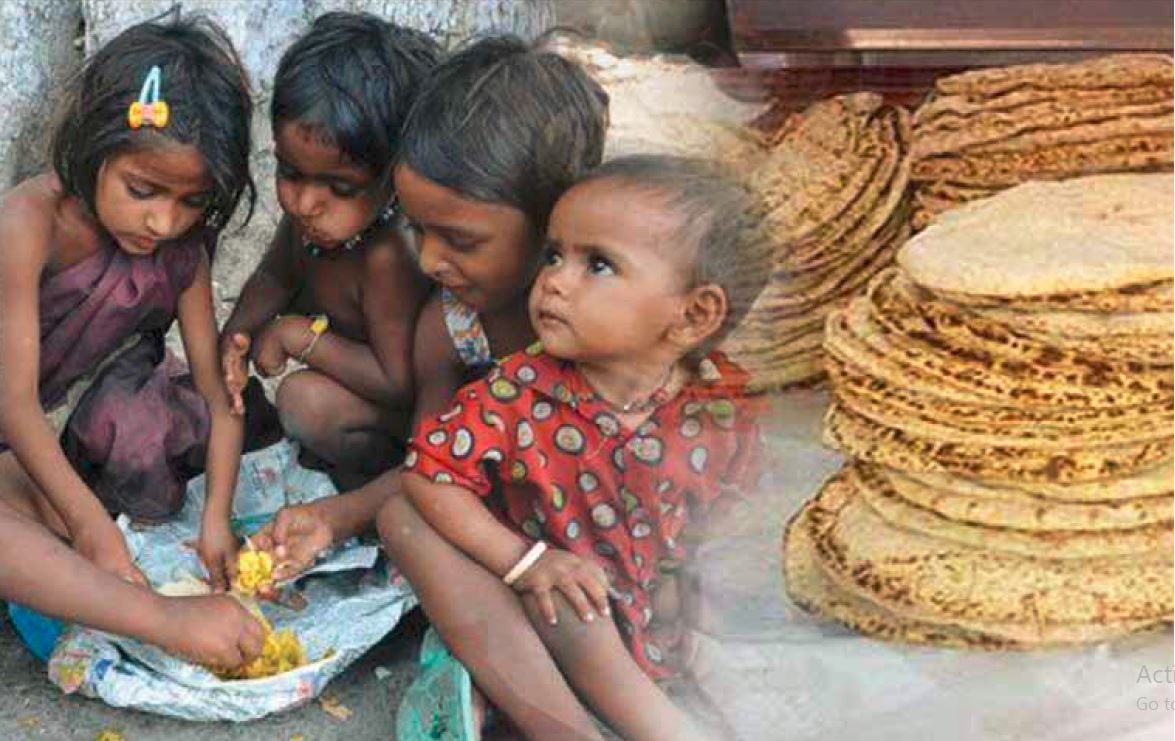 Under the mentorship of former Director General of Police, Mr. D Sivanandhan, Mumbai Roti Bank aims to eliminate hunger, malnutrition and food wastage.
The concept of Roti Bank has been well appreciated by the people. Sir, how did you come up with this innovative idea and concept?
Being hungry has to be only felt. One cannot understand another person's hunger when they are always well-fed themselves. I have personally witnessed hunger first-hand when I was young.  Food was not always fully available to me. Later, when I was with the police force, I have seen children involving in petty crime just to get food to sustain themselves. Roti, or the lack of it,  therefore plays an important role and a deciding factor in making a person an honest citizen or turn him into a  criminal, as a human being can go to any extent to satisfy his hunger. Thus, as per the old saying in Hindi  – 'Roti-Kapada-Makan', roti plays a significant part as it is one of the most basic and essential needs of living .
During my posting at Gadchiroli, I  saw and witnessed the pathetic  life the Adivasis lived. They had no food to eat, no clothes to wear; sometimes they used to eat red ants with salt to survive. For them, buying meal was a luxury. Thus, having seen such abject poverty during my policing career, and reading about how people are suffering due to lack of food, I decided to do something. You know, I used to organise treats for poor children when I was the Jt. Commissioner of Police (Crime), Mumbai. I found great joy in taking up such initiatives.
After my retirement, I thought of continuing this good work of helping the poor and needy. I did a lot of research on various organisations in Mumbai and other parts of the country who make it their mission to feed the hungry. I was shocked to learn that more than 200 million Indians go to bed hungry, every day.
It is disheartening to know that despite being  a powerful nation, India is home to the largest number of malnourished children. The under-five mortality in India is one of the highest in the world. Many reports within and outside the country pinned malnutrition as the key reason for the deaths. After reading  such sad reports  and witnessing hunger and malnutrition all around me on a daily basis, I decided to start a small initiative and came up with the idea of Roti Bank on 27th December 2017. A close friend of mine contributed a mobile van which we used to distribute food. I then partnered with the Mumbai Dabbawalas, and together, we started feeding the poor and needy people at Lower Parel Station. We later registered ourselves as an NGO and also got income tax exemption. We are also approaching some companies for CSR funds. With such support and helping hands, Roti Bank is thriving.
We started with a single van, and over a period of time, we have expanded. At present, we have six vans. I am going to get two more vans in the next couple of weeks. The number will definitely keep on increasing in future for sure. My next mission is to get a new office for Roti Bank and also a kitchen to cook food for the needy.
Earlier, we used to collect leftover food from parties, events and marriages etc. It then struck us that this kind of leftover food does not solves the nutritious problem of malnourished children as such food hardly contains any nutritional element. It was during this period that we received a call from Marico. They were impressed with our work and thus decided to provide us oatmeal for such needy children suffering from malnutrition. They provided eight tons of oatmeal which we are using to feed 1000-2000 people every day.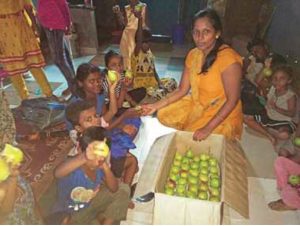 I recently visited a Municipal school at Andheri East and provided this oatmeal to 1200 students. I have visited many schools and shared with the students about this initiative. I encouraged them to go back home and shared it with their parents. Each student has promised that they will bring an extra roti so they can share it with a needy person.
We are growing continuously with the tremendous support from various quarters, and we will keep on growing. In the first year, we successfully fed meals to 4.5 lakh people. In the past 18 months since  we started, we have provided over 10 lakh meals. My mission is to provide 10 lakh meals in 2019, and to cross 20 lakh meals in 2020.
What we are doing is just to help the poor and better our society. It is not for fame or creating a name for ourselves.
How does your NGO work?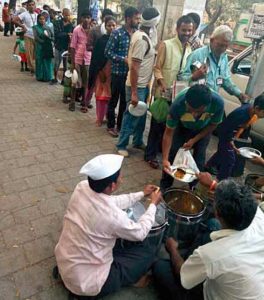 The way our NGO functions is simple. We pick up excess food from weddings, events, hotels, cafeterias, housing societies and deliver it to thousands of hungry people who live in slums or on the footpath. We also deliver daily meals to kids of Drona Foundation, Dharavi, and to the relatives of cancer patients at Tata Memorial Hospital, Parel. Other than that, we distribute freshly-cooked food and raw grains to our regular beneficiaries. The NGO has a dedicated helpline where we can be reached, and our dedicated vans pick up excess food and redistribute it promptly, thus ensuring that the quality of the food remains intact.