Mumbai Police campaign to prevent abuse and harassment of minor girls is finally yielding results two years after it was launched. The education on 'Good touch' and 'Bad touch' imparted by woman cops helped the minor to raise an alarm which led to the accused being nabbed red-handed.
Thanks to the Police Didi Campaign,a six-year-old girl, who was sensitized on what constitutes 'Good touch' and 'Bad touch' during an interactive programme with police, saved herself by raising an alarm and got the accused arrested in Kurla in August this year.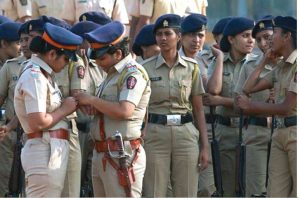 Police Didi initiative in which woman cops and constables educate minor girls on how to be alert and prevent abuse and harassment, was part of an awareness drive launched by Mumbai Police after a three-year-old girl studying at an International school in Andheri was allegedly raped by the school's trustee and class teacher.
"The police are spreading awareness among minor girls so that sexual offences against them can be prevented. Girls are also being taught to differentiate between good touch and bad touch," spokesperson for Mumbai Police, Deputy Commissioner of Police, Rashmi Karandikar told The Protector.
Govandi Incident triggered the Initiative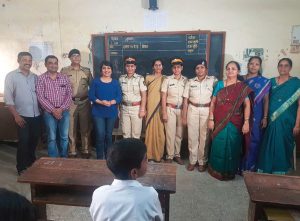 The brutal rape, murder and mindless dumping of the body of a 12-year-old girl in Shivaji Nagar, Govandi in 2014 triggered the initiative. Sangram Nishandar, Deputy Police Commissioner, ( Zone VI) was the brain behind initiative. He launched an awareness drive for kids along with help from women police. Under the project, Mumbai police in collaboration with few city-based NGOs, has engaged women personnel from 93 police stations across the city. They are mostly constables and some are ASI level officers as well. Initially 8 to10 women personnel were shortlisted from each police station and given training on how to talk to women and young girls on sexual abuse. The objective was to curb instances of child sexual abuse. It began from Wadala, Govandi, Cheetah Camp, Deonar and Shivaji Nagar, all eastern suburbs, where such cases were rampant.
Incident
Kurla police arrested Arif Khan (22) for attempt to rape as well as under sections of the stringent Protection of Children From Sexual Offences (POCSO) Act. He has been remanded in police custody by the special court. The girl used to attend tuitions a little away from her house with two other children after lunch. One of the parents would drop them by auto and another would pick up all three and keep them at their house till the others fetched their kids.
"On August 10, the girls had been taken to tuition by one parent. When the time came to fetch the girl from her friend's home, her father, a businessman, was busy. So he asked Khan to fetch his daughter," said a police officer.
Khan collected the girl from a sixth-floor flat in the neighborhood, but instead of taking the lift downstairs, he, under some pretext, took the child to the terrace. As he began molesting her, the girl, remembering what police didi had said in her school about good touch, bad touch and how to react, began screaming. The building watchman heard her cries and rushed to the terrace. He caught Khan red-handed.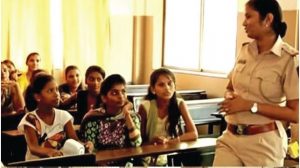 "The watchman slapped Khan, brought the two downstairs and informed the other residents of the building. They called the police and handed over the accused," said a Kurla police officer. The girl's parents were also informed. They arrived immediately, comforted their daughter and asked what had happened. She narrated the incident and said she did not like Khan touching her at the "wrong places".
While briefing the press, Sangramsingh Nishandar, DCP Zone 6, said "The police awareness campaign was started in 2014 after the rape of a naive girl in Govandi touched him. The initiative has now grown into the Police Didi campaign; in which women cops visit schools and slums and talk about good and bad touch. Several NGOs and schools have now joined the initiative. It is mandatory for all schools to join the initiative. Parents also need to educate their kids to keep them safe.