Maharashtra is the third largest state in the republic of India. It has evolved into a highly industrialized state with large conglomerates. Maharashtra has one of the largest police force in the country and has adopted the system of commissionerates for policing its major cities.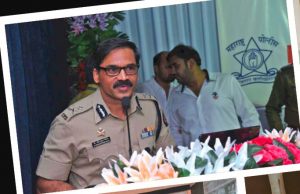 The state comprises of 10 commissionerates and 35 district police units. The Nashik city police was the first to get its commissionerate in 1989. It was headed by K. K. Kashyap, the then commissioner of police who led the police department for two years. Nashik police has completed 27 successful years with extraordinary number of detection cases and quality policing. Currently, headed by Ravinder Kumar Singhal (IPS), Nashik city police has been improving its work style and are getting tech savvy.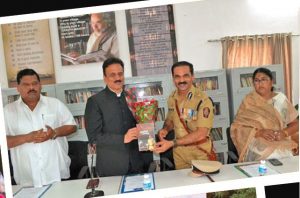 The administration began with 12 officers and six police stations (PS)namely Bhadrakali PS, Pamchvati PS, Sarkar Wada PS, Satpur PS, Nashik Road PS and Deolali Camp PS respectively. Mobilization and migration of the people to Nashik led to swelling of population and the subject of safety became a big concern for the police department.
Governance and maintenance of law & order for a population of 4.65 lakh covering a total area of 155.30 kms requires expansion in the department and therefore five more police stations have been brought under its jurisdiction.
By 2007, the Nashik city police had 11 police stations in order to keep the law and order situation under control and manage a population of 49 lakh people. By the end of 2013, two more police stations were added which started functioning from January 2016.
Currently, the total strength of Nashik city police is 214 officers with a staff of 55 and a constabulary strength of 2976.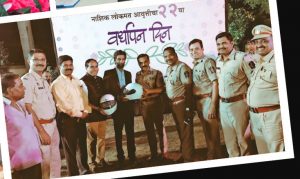 Apart from policing and maintaining law & order, the Nashik city police are involved in many extracurricular activities like health camps, blood donation camps and lectures by expert doctors etc.
"Health has always been a subject of concern for police as working hours prove to be hectic for them. Health camps are set up for the police officers regularly so that they can undergo check-up. Also qualified doctors are available to impart information on stress management and other health related issues," said a police officer attached to Nashik city police.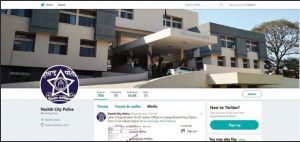 "Scholarships, financial assistance and books are being provided to meritorious police boys. Around 786 trees have been planted in the area surrounding the police stations. Sanjeevani Nidhi and family health welfare schemes have been introduced for cops," he added.
Tech savvy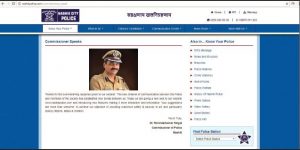 Adoption of new technology has helped the cops in spreading their message more efficiently among their citizens and also to different target audience. Useful information has been put up on the website that can be accessed free of cost. Citizens can obtain information on of crimes detected, knowledge about police officers through citizen facilitation and communication centres.
"Citizens can make use of information provided on the website. Complaints regarding incidents of harassment etc. can be directly reported and suitable action can be taken," said a police officer attached to Nashik city police.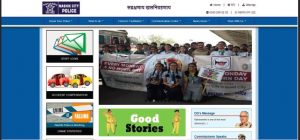 Nashik city police is also available on social media platforms such as Facebook, Twitter, etc. making it more accessible. "Digitalization has been embraced by all sections of the society and so we are active on social media so that we can reach out to more people. One can also register a complaint through this medium. We have a team looking after such cases," the officer added. Currently, the Nashik police has 10.6k followers on Twitter which has been increasing daily.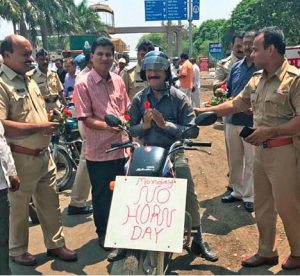 Quoting himself on the website the commissioner of Nashik city police said, "Thanks for the overwhelming response to our website. This channel of communication between the police and members of the society has established a bond between us. We are refurbishing our website www.nashikpolice.com and introducing new features making it more interactive and informative. Your suggestions would help us in achieving our objective of providing safety & security particularly to elderly citizens, ladies & children."
Citizen talk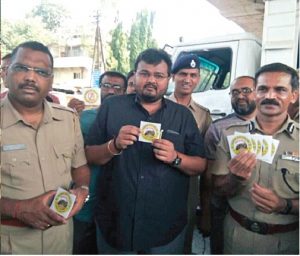 "Over a period of time, cops have enriched themselves with methodologies of tackling with crime. They can be active on social media platforms like Facebook & Twitter and connect to a number of people," said Sreeraj Nair, Nashik resident.
"Technology has been rapidly growing, hence adopting it has become essential. The city cops too are taking advantage of technology to connect with people. They keep their Facebook page updated with posts about citizen awareness programmes, crimes detected and positive stories of cops," said Prakash Sharma, Journalist.
"Police Mitra concept was one of the best steps by the state police. It has helped people and police. One can get registered as police mitra by visiting the nearest police station with some vital information," said Vijay Wangade, resident of Nashik.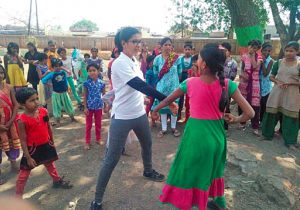 DGP-Maharashtra police, Satish Mathuron the homepage of the website states, "Maharashtra is one of the most advanced and industrialized states of India. Maharashtra police is known for its fair, fast & impartial implementation of law and also for efficient dispensation of criminal justice system in as much as it relates to role of police. The website endeavours to provide all information regarding custodial and judicial detenues, stolen motor vehicles and traffic situation on highways in Maharashtra. Citizen utility search is specially designed for this purpose. Citizens can post their suggestions to improve the seutility searches through feedback button.
Dissemination of information is fastest through cyberspace, hence the website was launched and we have invited youth to be our eyes and ears to ensure safety and well-being of the society. The information provided by you will be treated as confidential and your identity will not be disclosed if you desire.
By Mohit Naik