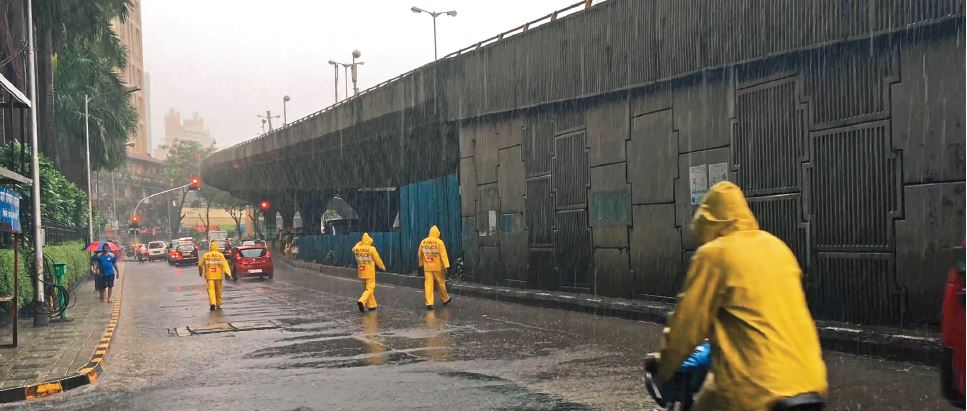 With the onset of monsoon and construction work of flyovers going in full swing, planning and managing traffic can be a tough task for many; but not for an officer like Amitesh Kumar- Jt.CP(Traffic)- Mumbai. Felicitated with President's Medal for distinguished services, the 1995 batch IPS Officer Who hails from Patna, has been efficacious at several challenging stints in the police services.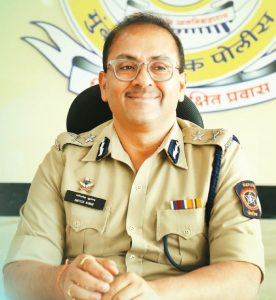 In a conversation with SatyaSwaroop, Managing Editor- The Mumbai PROTECTOR, Amitesh Kumar shares his action plan in dealing with the challenges.
This is the most difficult period of the year for the Mumbai Traffic Police with several road construction and metro projects underway. What is your action plan in dealing with the situation?
Mumbai is in a transition phase right now, with several major construction projects, like flyover and metro projects in the works. Completion of these projects will revolutionize transportation in Mumbai. Until then, our basic mandate and responsibility is to ensure that work is completed, uninterrupted. We are taking all possible steps to make sure that traffic flow is not disrupted. Congestion of traffic is bound to increase due to the length of the metro work. We are reaching out to people and requesting them to be more tolerant. We have also received support from metro authorities through 'traffic wardens'. Basically, we are trying to resolve the issues through a coordinated approach.
Technology intervention has enhanced the efficiency of Traffic Management. Please comment.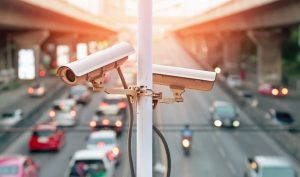 The e-Challan project and installation of CCTV cameras all over the city have made a marked difference on traffic management. The e-Challan system enables constables to devote more time to managing traffic with speed cameras and automatic number plate detection; taking care of their regulations happening on the streets. Enforcement through the use of CCTV and e-Challan helps better regulation of traffic.
The CCTV surveillance gives us an overall view about the general problems in the city. Until now, the constable on the street could only monitor the congestion on his junction. CCTV cameras provide a better view spread over a larger area facilitating better traffic management.
How is the traffic staff trained for Traffic Management?
Training is a continuous process.We have a Traffic Training Institute where the traffic constabulary, traffic wardens and traffic personnel of other districts of Maharashtra aretrained. We have an expert faculty who train them on general aspects of traffic management, and for technological intervention, we have a technically-qualified team.
How is your coordination with the State RTO since they regulated the State transport?
Traffic department works incoordination with multiple stakeholders, including the Transport Department, and MMRDA (Mumbai Metropolitan Region Development Authority)- who takes care of the ongoing metro work. We have MCGM (Municipal Corporation of Greater Mumbai) that looks after the maintenance of city, road furniture, traffic signal systems and road conditions, while the PWD (Public Works Department) plays its own role. We have a monthly or weekly meeting with the Transport Department officials about resolving issues, since they play an important role in implementing rules for regulating motor vehicles.
During monsoon, there is tremendous traffic congestion on the roads. How do you plan to tackle it?
Yes, the onset of monsoon coupled with the ongoing mega metro project has made it a bit difficult. Last year, on 29th of August, there was a crisis due to the heavy rainfall. The Department handled the situation efficiently. This time, we are equipped with better technology to handle monsoon chaos in comparison to last year. We have chalked out a plan and rehearsed it. I am confident that there will be no such problem in this time around.
What is the staff strength of Mumbai Traffic Police?
We have a sanctioned strength of about 3500 police officers; out of which, 3000 officers are on the road working in three different shifts. During the day, we have around 1500 traffic constables and 700 traffic wardens at work.
How challenging has this assignment as Jt. CP(Traffic) Mumbai been?
It has been tough, but I am satisfied that I am able to handle it effectively despite majority of the main roads being dug up due to metro and other mega construction projects.
What are the major complaints received by you. How do you tackle them?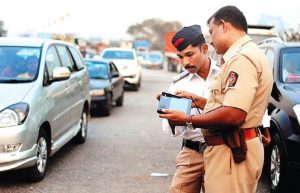 The complaints generally relate to congestions. People stuck in traffic jams post it on Twitter, Facebook, Mumbai Traffic Police App (MTP)and other mediums. Our challenge is to be available to them 24×7.
What is your opinion on the body-worn cameras for traffic police?
The body-worn cameras are being experimented by us. We are currently studying its impact assessment and this will conclude shortly.
Amitesh Kumar, Jt. CP – Mumbai (Traffic)