It is indeed a challenge for civil servants in India to stand out and create a distinct identity for themselves. Standing against the odds and overcoming hindrances that come their way is no mean task. Only a few officers have been able to carve a niche for themselves, and Roopa Divakar Moudgil, a 2000 batch IPS Officer is one of them. Her mantra as a police officer is: "Work towards changing the system and making a significant difference in the society."
Brimming with confidence and totally unhesitant, the firebrand officer expressed her views on TEDx DSCE – Women, organised on December 17, 2017. She spoke at length about the challenges faced by bureaucrats during their service. The brave and honest officer discussed 'fear and pressure' that restricts our Indian police officers from acting against those in power,especially political bosses.
Singham-like Idealism
According to her, police officers join the Indian Police Service with a 'Singham-like idealism'. But with the passage of time, they become analytical, limit themselves and toe the lines of their political bosses.
"When I became the police head of Dharwad district in Karnataka, a local court issued a non bailable warrant against Uma Bharati – the then Chief Minister of Madhya Pradesh. I was only a month-old in my job, but was determined in my mind to take up the case. Eventually, this non-bailable warrant compelled the Chief Minister to resign from her post. Though the case involved a high profile personality, I was calm. In India, we have a deep-rooted 'VIP culture'. The VIPs, particularly politicians, are given special treatment. Police officers assigned with the task of looking after their security end up functioning almost like their gunmen or as errand boys," says Roopa.
Experience as DCP, Bengaluru – City Armed Reserve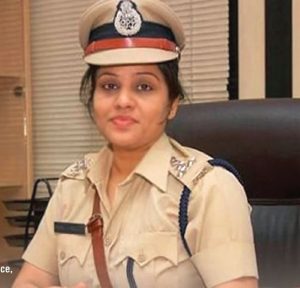 During her tenure as the Deputy Commissioner of Police– City Armed Reserve- in Bengaluru, her job was to supervise man management and personnel deployment. To her utter shock, she found that public representatives like MPs and MLAs had employed gunmen (policemen) for their safety without proper authorisation. They had more policemen with them than the prescribed numbers. 82 politicians were using the services of 216 gunmen. She started withdrawing them, and despite resistance from her own boss. Simultaneously, she also withdrew eight brand new SUVs being used by the then CM of Karnataka. She then realized why her predecessors were hesitant to ACT. Nobody likes to put themselves in a tight spot and invite the wrath of the politicians.
Sasikala Defamation Case
In yet another incident, when she was posted as DIG (Prisons), Bengaluru, she found that special facilities were being provided to Sasikala, who was held in the disproportionate assets case, at Parappana Agarahara Jail, Bangalore. She submitted a report to the DG. Her report made headlines. It claimed that Sasikala, who was a close aide of the former CM of Tamil Nadu – Jayalalitha, bribed prison officials with Rs. Two crores, and was getting special treatment in return. Instead of appreciating her stance against corruption and unmerited favour to Sasikala, Roopa Divakar Moudgil was slapped with a defamation notice. The Karnataka Government transferred her to Road Safety and Traffic Department.
Routine Transfers
Deepa says, "If you stir up a hornet's nest, be prepared for all kinds of oddities and notices. I was routinely transferred. Such transfers are meant to generate fear psychosis among the bureaucrats; and if they are disturbed, the politician succeeds."
In 2006, when she was posted as the district police head of Bidar district, there were prima facie reports that the local MLC had incited riots in a town called Humnabad. She wanted to register a case against the concerned MLC. But that was not to happen. She was transferred to a different place and was slapped with a 'privilege motion notice' by a legislator. Many officers are not willing to act against the State as such notices cause personal discomfort, affect peace of mind, personal space and cost money. These notices are just occupational hazards and should be faced boldly.
Women police officers are often ignored and their instructions are not taken seriously. But Roopa Moudgil has overcome many of these obstacles to emerge as the first bold and fiery Kannadiga woman IPS Officer in Karnataka.
Politicians and Power
At Nargund Taluka of Gadag district in 2008, a powerful politician addressed a gathering. The speech was provocative and his supporters set three public buses on fire. She instructed her subordinate police officers to arrest the politician as he was guilty of the offense. The politician could not be arrested because he left town. A few days later, the politician tried to intimidate her. She informed the Election Commission, and he was eventually suspended.
The IPS Officer quotes Karl Marx, who once said, "bureaucracy is an iron cage". She goes on to profoundly say that, "I find that our bureaucrats have chained themselves. They are the ones holding the chains. The day they break away from these self-imposed chains and start exercising their real powers, we will see a new India."
Roopa Divakar Moudgil
IGP – Home Guards & Civil Defence,
Karnataka.