"To garner community support, we need to gain community confidence. More police-public interactions through visiting schools, organizing seminars and awareness programmes will help in bridging the gap between them," says D.Sivanandhan – former DGP of Maharashtra. In a brief conversation, he shares his opinion on various policing subjects with Jyoti Pathak. An excerpt…
What are your views on community policing? How important is it in the present scenario?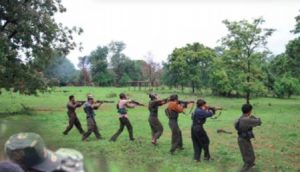 Cops basically work for the community. If cops understand the way communities function and both adjust appropriately with each other, it is termed as community policing. The entire community then functions as the eyes and ears of the police. Community policing becomes a full-blown phenomena when the police is receptive to the feedback of the public and seek their cooperation.
To garner community support,we need to take the public into confidence; which is possible if we provide them the opportunity to interact with the police. In the aftermath of the 26/11 terrorist attacks in Mumbai, four seminars were held. The Seminars were graced by 20 eminent speakers like APJ Abdul Kalam – former President of India, Late K P S Gill- former DGP (Punjab); JF Ribeiro, former DGP (Punjab & Gujarat); M K Narayanan, former Governor– West Bengal; Shyamal Dutta – former Governor (Nagaland) and many more.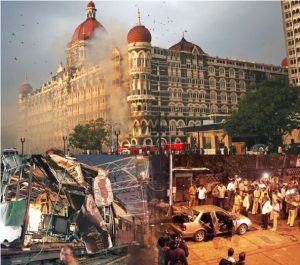 The 26/11 terror attacks impacted the psyche of the citizens and the credibility of the government in protecting the life of citizens was at stake. Citizens were confused with the capability of the police in protecting them. These seminars were meant to convince the citizens and re-establish their faith in the law enforcers.
Digital platform can be used effectively to connect cops and communities. A digital platform called www.copcommunity.com was created. Around 1200-1600 youngsters joined immediately. Soon, the interest was widened and queries poured in from all over the world. With such digital platforms, the tech-savvy youth of the country can connect with top cops and clear their doubts. Such online platforms are educating.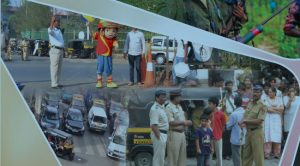 Another option could be appointing activists, preferably youngsters,with the objective of bridging the gap between youth and police.Senior citizens could also be connected to cops. During my tenure as Commissioner of Police, Mumbai, I created the website: www.humarisurakhsha.com with the support of a gentleman based in USA. 40,000 and more people got connected through the site in a short span of time.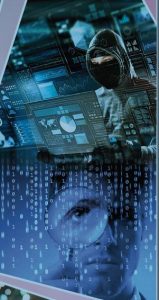 Online technology can be used effectively for household servants too. They could record their presence through fingerprint and face recognition technology. If www.humarisurakhsha.com could be revived by Mumbai Police through artificial intelligence, it will be very useful in connecting citizens with cops. As far as women and children safety is concerned, a trustworthy helpline number with a quick response time and support of the police would help in a greatway. If such a support is provided through digital platform, the gap between the police and community would end soon.
Building relationships with children as a community is very important. Sexual abuse, misuse, paedophilia etc. can be dealt with by visiting schools and talking with children. Educating them about favourable and unfavourable touches, and clearing their misconceptions about cops would help a great deal. Children are generally intimidated of the police; their minds should be rid of such fears. All police departments should have a special wing where people could be educated to cover the bridge between the cops and communities.
Managing traffic department means educating, engineering and enforcement. Motorists should be fined, but at the same time, educated about rules and regulations. In my view, enforcement should be the last step and education should be the top priority. Mumbai Police isone of the best forces in the country. They are sophisticated, better educated and helpful. In no other part of the world a police officer is seen pushing a car when it is stuck in the rain.
'Mohalla Committee' initiative supported and launched by former DGP Ribeiro, works to bridge the gap between the police and minority communities. Through Mohalla Committees and slum policing, people come together with the police and resolve their issues. Recently, during the mighty floods in Kerala, the State Police, with the support of local fishermen, helped thousands of people. It was one of the best examples of community policing.
In my opinion, community policing is very important. Community Should help and respect the police. And, the police on the other hand, should be coordinating and ready to educate the public.
Naxalism is an area of concern. Is there an end insight?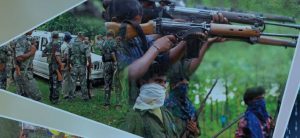 We are approaching the end. Andhra Pradesh has almost closed the chapter on naxalism. Recently, in Maharashtra, 39 naxalites were eliminated at Sukma, and 15 were injured. On analysis, I conclude that the police have an upper hand in the entire scenario. They are equipped with better informers and operational capabilities. In my opinion, there is a bright light of hope at the end of the tunnel.
It is important that the government empowers these naxal-prone areas with holistic development opportunities like setting up of more schools, public hospitals and production centers, thereby enhancing employment opportunities. The State of Maharashtra, in this context, did noticeable work through effective development plans. During my three-year tenure as DIG, Nagpur range, I noticed that people were sleeping on the floor and trim shades. I changed the entire construction work into strong walls for police personnel. We built watchtowers and dug wells to resolve the fresh water shortage problem. The entire plan was formulated by NCP Chief – Sharad Pawar. We provided protection to the officers posted there. Roads were improved and several other facilities were initiated for the betterment of life. Adivasis Are being exploited, which is an issue of concern. They should be given pattas for land. Education and employment opportunities should be provided to them. Government Should definitely work and implement plans and provide them with better amenities.

The young breed of police posted at Gadchiroli like Suvez Hague, Abhishek Deshmukh, Sandeep Patil have done extremely well in organizing the situation. As I Said, police have an upper hand,but they should be extremely cautious. They need to be ready to meet retaliation by the naxalites since that is their true nature. Ithas been observed that after one attack, they wait for a year or soto retaliate. If they don't, then I am convinced that the police have done a wonderful job.
I am proud of Maharashtra Police and the Gadchiroli Police for their bravery in dealing with the situation. Police officers, whose names I have mentioned above, have done a commendable job. They have an understanding of the problem and have successfully managed to maintain an upperhand in naxal-affected areas.
Cyber crime is escalating. How can this be tackled?
Cyber crime needs attention since science and technology has been permeating into our lives at a very fast pace. Every development has a flip side to it. And so with economic prosperity and technological breakthroughs, cybercrime and white collar crimes are now proliferating.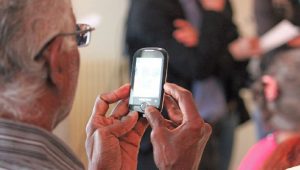 Cyber crime will dominate the future crime scenario, and this is the reason we started cyber labs in police stations. Most cyber crimes are committed by someone who hacks into your system and access your communication. Generally, insiders collaborate, compromise and share top secret information and passwords with cybercriminals.
The cyber world is proving to be dangerous for children since they are addicted to social media platforms. Innumerable cyberbullies are on the loose, spreading fake messages. Ideas loaded with venom are being planted in the minds of the youth. Citizens should be cautious of such bullies and confirm facts before providing details on the phone or through other mediums.