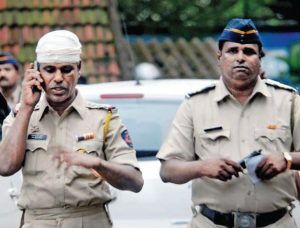 If you thought that attacks on cops have only become common in the recent past, think again. In a recent meeting with the Director General of Police Satish Mathur, the Chief Minister Devendra Fadnavis has asked for a detailed report on the attacks on cops in recent years. The DGP then submitted a report that chronicled the attack of around 4,560 cops across the State since 2012. It comes as no surprise that Mumbai tops this list, with 947 attacks in the same period.
These figures from the Maharashtra Police report mean that, on an average, three cops are attacked in Maharashtra everyday. Mumbai witness a cop being attacked every two days. Most of the victims are traffic policemen who are soft targets of law breaking motorists.
Political Support
"Most of the attackers are either political party workers or affiliated to some or the other politician," said a senior police officer, who requested anonymity. While Mumbai Cops were the worst hit,Thane, Pune and Nagpur follow closely behind. In police divisions, Kolhapur tops the list, followed by Nasik and Aurangabad.
Tip of the Iceberg
The report submitted to the CM, while alarming in itself, does not cover the full extent of harm caused to cops. It only comprises data for attacks registered under one section of the IPC –Section 353 (assault or criminal force to deter public servant from discharge of his duty). This means that cops who are killed in attacks are not included the report.
A few months back, the city was shaken by the death of Constable Vilas Shinde, who fought for his life for nine days after he was hit on the head by a minor biker and his brother. Shinde had caught the minor biker without a helmet or relevant documents.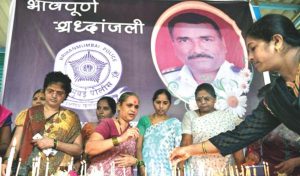 Just a few days later, a group of youngsters assaulted a cop in Kalyan after he allegedly warned them to stay away from the Ganpati visarjan pond. Since then, other cops have also been assaulted while on duty, and the outrage over these incidents prompted the Chief Minister to look into the matter. He has also asked the Force to take stringent action against those who attack policemen and obstruct them from performing their duty.
In October 2012, following similar outrage over increasing attacks on the men in khakhi, the then Police Commissioner, Satyapal Singh, had issued a circular laying down strict penalties for the culprits, such as cancellation of passport and PAN cards. Former- CP Singh had also warned that action would be taken against such miscreants under the Maharashtra Prevention of Dangerous Activities (MPDA) Act. However, the circular was forgotten after the change of guard.
– by Nitesh Poojari