Lakhs of commuters use the railways – the lifeline of Mumbai – as a daily mode of conveyance. The number of commuters has increased significantly over the years, hence, their safety and security becomes crucial.
The Government Railway Police (GRP) in association with the Railway Police Force (RPF) is trying their level best to lower crime rate in their jurisdiction. Shortage of manpower, however, makes it difficult. New measures are therefore being devised to control the crime rate. Soon, policemen donning khaki jackets and blue caps and displaying their ID cards will be visible in local trains, with the objective of increasing safety on the railway network.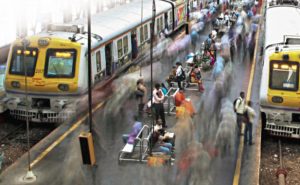 A Memorandum of Understanding (MoU) has been signed between the Railways and the Mumbai City Police in June 2018.
According to the Memorandum, Mumbai Police personnel travelling by train during duty period or while returning from work, wearing these jackets on board, will be able to travel free of cost. Mumbai has a strength of nearly 50,000 policemen, of which, a large number of them live in Thane or Navi Mumbai; using the local train as a means of travel.
"The Railway Police is, at present, facing staff shortage. In recent times, there have been several instances when women train commuters have been attacked. We therefore came up with the idea of optimally utilising the services of police personnel travelling by local trains. Travelling free of cost would work as an incentive for the additional hours they put in," a senior officer said.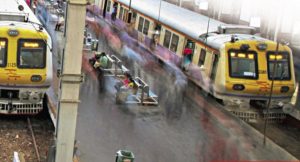 A large number of lower-rung officers, travelling by train, wear civil clothes to their respective stations to prevent creases since there is an emphasis on wearing well-ironed and crisp uniforms atwork. It was therefore unanimously decided to introduce a jacket and cap so that police personnel could be identified easily and approached in case of an emergency.
"It was decided that they be givena jacket and a cap in addition to an ID card prominently displayed on the jacket. Initially, we thought of giving them orange jackets so that they could be easily spotted. We then we decided on khaki coloured jackets since policemen are associated with khaki colour," an officer said.
The Proposal was mooted by an officer of the Mumbai Police, and submitted to the then Mumbai Police Commissioner and the Railway Minister in the aftermath of the Elphinstone Road stampede in September 2017. Over 20 people had lost their lives in the incident. The meeting was chaired by Railway Minister, Piyush Goyal.
"The Railway Minister had given a verbal go-ahead at the meeting itself. Over a period of time, we worked out the modalities on the ground. Now that the MoU has been signed, we are hopeful that the initiative will start within a month," the officer said.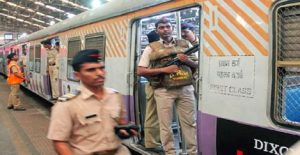 "Railway Police is always trying its best to reach out to commuters, 24X7. They have designed an App and an emergency number so that complainants can reach out to them with their problems. A GRP personnel has been designated in the ladies compartment for their safety. This initiative will maximise our reach," said a Railway Police on condition of anonymity.
"It is a great initiative of the Railway and Police Department. Several police personnel travel on duty from Thane to Mumbai, and from other cities too. They can now provide their support to commuters in trouble since they can be easily identified by their jacket and cap," said a police officer attached to Mumbai Police.
A Sub-inspector commuting regularly between Thane and Dadar said, "Even when we are not on duty, we intervene if we witness any crime. With the introduction of the jacket and cap, commuters will become aware that help is close at hand in times of distress. It is a good initiative and will be helpful to the commuters and to usas well."
"The initiative is mutually beneficial for both the citizens and the police. Most of our police personnel travel by train; they will now be visible and provide instant support to commuters," said a police officer attached to Mumbai Police.
Commuter Talk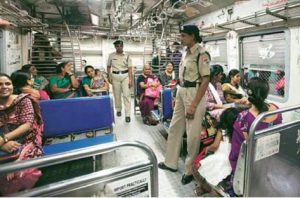 "I was very pleased when I heard about this initiative by the Police Department. Travelling by train during peak hours is very difficult, and during this time, pick-pocketers get an opportunity to loot people. The presence of a police officer will intimidate such people and boost the confidence of commuters," said Pawan Desai, a resident of Kalyan.
"Nowadays, local trains often have bullies and anti-social commuters who block the door and restrict entry into the train during peak hours. This initiative will definitely reduce the number of such incidents as the presence of police officers in the coach would intimidate trouble mongers," said Sales Manager, Pratik Mishra.