Samarth police station located under the jurisdiction of Pune police commissionerate has been termed as the smart police station because of its facilities and high crime detection ratio. Over a period of time, this police station had been improvising various ways of tackling crime besides adopting new technology.
While protecting good people and punishing the bad elements is the motto of Maharashtra Police, Samarth police station stands out.
"Remaining Alert Is Our Religion, Making Others Aware Is Our Mission" is the 'Mission Statement' of Pune Police. To serve the citizens of Pune, the Police Commissionerate is

divided into 33 stations, 4 Zones comprising seven to ten police stations each and two Regions. Each Police Station is led by a Senior Police Inspector and each Zone by a Deputy Commissioner of Police, while each region is headed by an Additional Commissioner of Police.
The concept of smart police station was adopted just to inform the citizens about the adoption of new techniques in policing and the use of latest technology to tackle crime in the state.
Headed by senior police inspector, Rajendra Mohite, this police station falls under zone 2 jurisdiction of Pune police. The area is been well divided and surveillance has been mounted by the six police chowkies namely, Narpatgiri, Sant-kabir, Padamji Somwarpeth, Mahatma Phule, Nanpeth. With a total population of about 3 lakhs, the officers over here have to be on their toes to monitor the situation.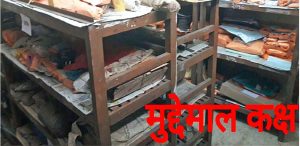 This police Station is housed in a building which is in good condition with ample space.
"It's a proud moment for us as our police station has been termed as the smart police station of the city. With increasing population in Pune and more people migrating for education and employment, their safety has become a priority for us. At our police station, we have well qualified officers who are always willing to help the citizen 24X7," said a police officer.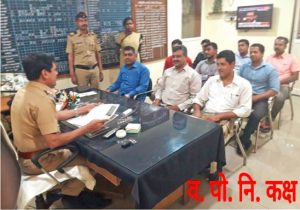 This police station has a reception area where an officer is available for assistance to the people. Apart from this the police station has a proper Muddemal room, including arms and ammunition room and a record room.
The police station does have a well maintained and furnished interview room and the entire station is under CCTV surveillance. It controls and monitors all the CCTV cameras installed under its jurisdiction and a team of policemen are constantly analysing the pictures.
Technology Communications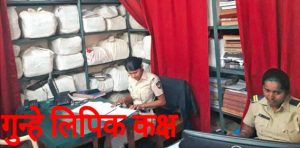 This Police station is linked with the Police Headquarters and other Police units in the district through wireless communication system including telephone connection.
1 Adequate number of computers with internet facility, printers, copying machines, fax machine etc is available and all the officers and policemen have smart telephones.
2 Private establishments in the jurisdiction of the police station are being encouraged to install CCTV systems and as a result a large number of such establishments have CCTV installed in their premises.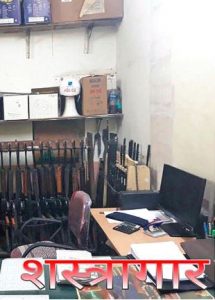 3. All policemen use digital means of communication including email and whatsApp application etc.
Mobility
The Deccan police station has adequate number of vehicles which helps to quickly swing into action and reach the spot at the earliest. All the vehicles available have wireless connectivity with GPS enabled with the police control room where you get all the details about the vehicle positions. The vehicles have requisite articles/equipment to meet operational requirements.
Police behaviour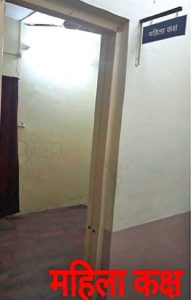 One of the important aspects of better policing is the behaviour of the cops. It includes ways of communication with the local people and how to entertain them at police stations. The officer attached to Samarth police station are well known for their soft nature, they coordinate well with the local public and also guide them in understanding the laws. Special care is being taken while dealing with women at the police station. Police officers are smartly turned out and they carry themselves with pride in public places.
Emergency response systems (ERS)
1) The Police station does have information in detail about all the vital installations in its jurisdiction and vulnerability of vital installations besides types of threat and security arrangements needed, management of VIP security and audit etc. including data on important religious places and congregation taking place.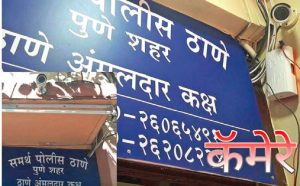 2) Data on educational institutes, banks, commercial establishments, historical places, rivers, flood prone areas, communally sensitive areas are maintained properly.
3) Updated internal security scheme, flood control scheme, disaster management scheme, communal anti riot scheme, anti–terrorist attack SOP, anti hijacking SOP.
4) Co-ordination with other departments such as PWD, Revenue, Fire Brigade, industry, irrigation etc. is smooth.
5) Co-ordination meetings are regularly taken at regular intervals. Co-ordination with the neighbouring police station is constant.
Record Maintenance
Computerised records of  wanted accused and absconders, accused arrested by police station in past 20 years, convicted criminals, known criminals, history sheeters, accused avoiding the court attendance are well maintained.
2)  Sorting old records as per procedure
3)  The record rooms have proper storage facilities so that the records are not destroyed by termites, rodents.
4) The records are kept well maintained as per provisions contained in police manual.