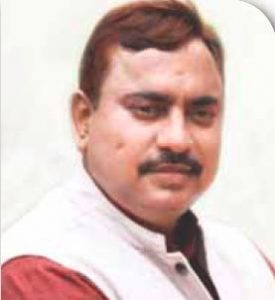 Police are one of the most ubiquitous organisations of the society. The policemen, therefore, no matter which part of the country they serve in, happen to be the most visible representatives of the government. In an hour of need, danger, crisis and difficulty, when a citizen does not know, what to do and whom to approach, the police station and a policeman happen to be the most appropriate and approachable unit and person for him. The police are expected to be the most accessible, interactive and dynamic organisation of any society. Their roles, functions and duties in the society are natural to be varied, and multifarious on the one hand; and complicated, knotty and complex on the other. Broadly speaking the twin roles, which the police are expected to play in a society are maintenance of law and maintenance of order. However, the ramifications of these two duties are numerous, which result in making a large inventory of duties, functions, powers, roles and responsibilities of the police organisation.
It's a well-known fact that the Karnataka State Police Department is generally rated among the most efficient law enforcement agencies in the country. The district police administration is headed by a Superintendent of Police. A group of districts comprise a range, led by an Inspector General of Police. Police administration in Bengaluru is headed by a Commissioner of Police with the rank of Additional DGP. Mysuru, Mangaluru and Hubli-Dharwad city are headed by an Inspector General of Police (IGP), while Belagavi is headed by a Deputy Inspector General of Police (DIG).
Like a well-oiled unit, the police force in each district in the State is doing their utmost to provide citizens with a sense of safety and security by maintaining peace and order in society as well as preventing and detecting crime. Like all our erstwhile issues, this one too attempts to pay tribute to their yeoman (and yet, often thankless) service to the people, by showcasing their many achievements, highlighting their successes in crime busting, and even mirroring their human side.
Just recently, the National Police Commemoration Day, an annual event, was observed in Karnataka and across the country to pay homage to the gallant police personnel killed on duty during the year. Although the general public may not be aware of the significance of October 21st, it's worth telling the story of how the small battalion of CRPF jawans who were martyred in the line of duty in 1959 inspired a nation. Today, after 60 years, these unsung heroes have three monuments dedicated to their memory. The National Police Memorial, the Wall of Valour, and the National Police Museum, in New Delhi acknowledge the selfless contribution of that battalion – as well as several others who laid down their lives fighting against terrorism, militancy and insurgency in various Indian states in the subsequent years. What could have constituted a better cover story?
Among our various other sections is a face-off with Commissioner of Bengaluru City Police, Bhaskar Rao; a special report on Bengaluru City Police's thoughtful initiative to let five terminally-ill children play role the Police Commissioner for an entire day; and a round up on the various cases solved by Karnataka's Forest Cell, which is charge of enforcing the Karnataka Forest Act 1963, Karnataka Forest Rules 1969, and the Wildlife Protection Act 1972. As always, we have a packed Kannada section as well.
You'll notice while thumbing through the issue that The Karnataka Protector has gone for a complete editorial and design overhaul. We have a new and experienced editorial team at the helm – our Editors Ivor Vaz and N. Chandra Shekar – have a combined proficiency of 60 years of journalism. So expect a fresh and refreshing outlook on news, analysis, interviews, case studies and human interest stories. It's our way to telling the police department in Karnataka that we sincerely appreciate the good work they are doing.
Jai Hind!
Satya Swaroop
Managing Editor
satya@newmediacomm.biz