Whether you have lost your vehicle or find yourself locked out of your home if you have dropped or misplaced your keys somewhere, don't worry. A Citizen Centric Portal launched on a trial basis, by Karnataka Police under the Sakala Services Act, 2011, is a guarantee of response to public complaints within a stipulated time framework through an online management information system. Karnataka is the tenth state to incorporate such an act.
Citizen Centric Portal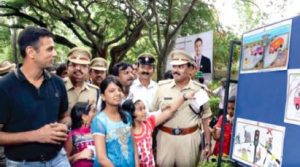 Citizen Centric Portal CCP) is a dedicated portal for public to avail information and transactional services online. The launch of the portal on trial basis is expected to open a direct channel for citizens to lodge/apply for services. Police IT integration with Sakala is currently functional, providing online information and status update to citizens for 21 services.
The Objectives of the CCP:
Anytime anywhere availabilityof service
Improved Quality of Service
Transparent, Efficient and Secured delivery of Service
Information provided in the citizen centric portal may be divided into two sections namely:
Informational Services: These services provide general data/information like Stolen / Recovered vehicle details and Safety Tips to the citizens.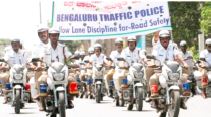 Transactional Services: These services allow citizens to request for help in respect of complaints or issues like locked home etc. Once the citizen raises his/her request online, it will be routed to Police IT application where the request is processed under respective units. Citizens can track the status in Citizen Centric Portal.
The following services has been provided to citizens and it is under test run :
Transactional Services
CCP Service
Complaints
Loss of Mobile Phone/Document
Locked Home Details
Senior Citizen Registration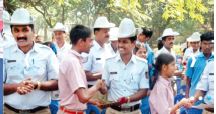 The internal processing of services, manpower in particular, will need strengthening before making the portal public. It requires broad consensus at district and state levels. Under CCTNS a District Mission Team/City Mission Team is created across the state. These teams may be directed to monitor the CCP services every month.