This society is not static and thus, the social evils keep on evolving. To counter this ever-evolving nature of crimes and societal challenges, the police need to adapt and engage in capacity building and decide on the route to be acquired to attain such objectives. Excerpts from opinions of the GenNext: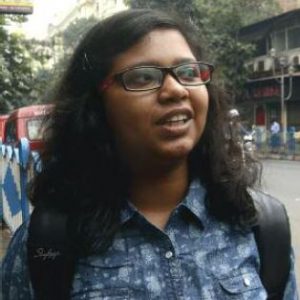 Sreyosee Dutta (student, first year)-
"Police personnel are there to protect us and that is precisely why it's a problem when the general public feels hesitant in engaging with them. Hence, it is my opinion that cops should be perceived as friends rather than foes and to attain that, the cop should highlight their humane side more often which would greatly help to reduce the unfounded hesitancy among the masses."
Poulami Dutta (student) –
"Police should be harsher towards perpetrators of crimes against women and make sure that their dignity is not violated during cross-examination. Being a young woman and having been to the local police station several times, I just have one simple suggestion for them —cops should be harsher towards the perpetrators of crimes against women."
Timir Das (student/musician) –
"Community approach is best suited for today's society as people should be more at ease while interacting with the police. The police are there to help us but sometimes their good deeds get misrepresented and thus, there should be more outreach programmes directed towards this specific aspect of policing".
Prarthona Bose (student)-
"I will feel more safe and content if there were more patrolling cars and more of a visual presence of police on the streets at night, which there is, but still there are plenty of areas where it's a tad difficult to access. The police should build up its technological capacity so that when threatened, a victim can instantaneously call on the law authorities and it will also ensure the timely response and prevention of a potential crime."
Abhi Kumar Dey (student)-
"Police should be given the latest combat gear and every modern resource possible to fight today's issues. Though I understand that in a democracy, police should have more of a community approach that does not mean that they have to deal with ancient tools which were more suitable in yesteryears and have no utility in today's times. Modern problems require modern equipment."
Sourav Dutta (Journalism student – final year) –
"I think striking a balance between modernization and community outreach would be ideal for dealing with today's challenges. As a resident of Kolkata, I have noticed the slow but steady improvement in both the City of Joy and West Bengal Police's capabilities. The change is most certainly welcome but I do feel that there is more that the cops can do especially in the sphere of traffic policing and the acute shortage of personnel should also be dealt with seriously."
Sankhadeep Das (BTech student)-
"Police personnel should be friendlier towards the general public, especially in the rural areas and suburbs. As I belong to a rural area, according to me, police in those areas should be more proactive in pursuing more sustainable trust dialogues with the general populace there. It would boost their cause to save lives and protect the underprivileged. For example, if a mishap happens, locals would come forward and voluntarily help the police to the best of their capabilities which in turn would make policing in that particular area much easier. Thus, police personnel should be friendlier towards the general public, especially in the rural areas and suburbs."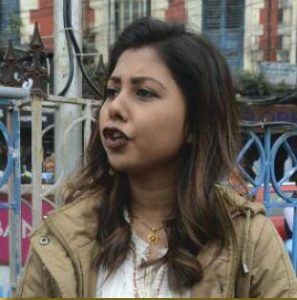 Madhurima Sarkar (student) –
"Patrolling should be increased at night to ensure the safety of women and people in general and also there should be a female police constable so that a lady victim can be attended to without any delay. As a resident of Howrah, I have had issues with the traffic situation there for quite a few years now and there is also a growing presence of eve-teasers. Though the proactive role of the concerned police station has curbed this menace to a great extent, it has not been able to actually stop it. I believe, to deal with this social evil, patrolling should be increased at night to ensure the safety of women and people in general and also there should be a female police constable so that a lady victim can be apprehended without any delay"