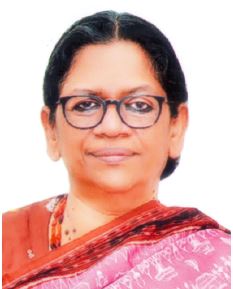 The Gujarat Police is a well-disciplined organization that has continuously worked effectively in all fields of policing.
The police is working to strengthen the internal and coastal security of the State. Modern technology has significantly helped in controlling cybercrime and the Force is sensitized towards human rights, crimes against women and children and cultivation of more people-friendly approaches to policing.
An efficient complaint and grievance redressal mechanism and better community connect ensures that we have a better intelligence system which can expedite the process of solving crimes. The Gujarat Police has undertaken several initiatives in this direction. The Government is supporting the Department by providing manpower and financial support to modernize itself.
I am informed that the magazine is also published in other States like Maharashtra, Bihar, Karnataka and West Bengal, and a special magazine with the CRPF, appreciating the exemplary job in promoting the cause of better police-community relationship. I am confident that their work will help in providing the police and the citizens useful information about the security environment.
I convey my best wishes to the Gujarat Police and New Media Group in this new initiative.
Sangeeta Singh, IAS
Additional Chief Secretary