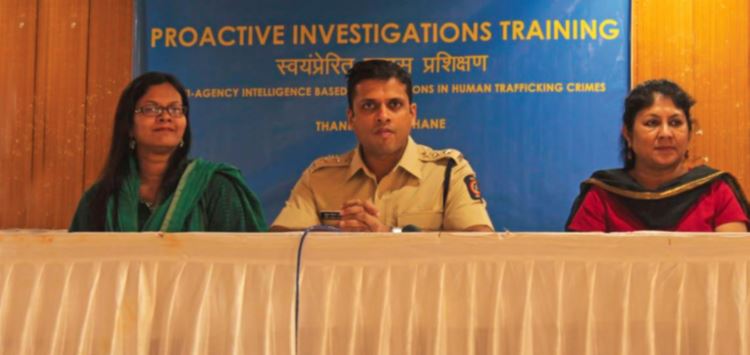 Lovingly called 'Atulya' in recognition of his work, Atul Vikas Kulkarni, a 2014 batch IPS officer, has been persistently working towards furtherance of the interests of the citizens in his jurisdiction since the day he joined the police force. He is therefore, deservingly and lovingly addressed as 'Atulya' (Incomparable), in recognition of his work.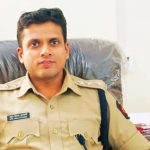 An engineering graduate in Computer Science, Atul Vikas Kulkarni has been actively involved with several NGOs for the welfare of the people and society ever since he joined as Deputy Superintendent of Police, Bhayandar Division. According to him, cybercrime would be the biggest challenge for the police and the society in the coming years. Therefore, putting his knowledge into practice, he has been providing training to the youth and police personnel of the Department in dealing with such cyber crime cases.
Police Kaka (Police Uncle) and Police Didi (Police Sister) are the two initiatives launched by Kulkarni, under the supervision of newly appointed SP – Thane(Rural), Dr. Shivaji Rathod. The objective of the initiative is to bridge the communication gap between cops and youth of the twin cities. He also launched a Bharosa Cell and arrested a few accused in a WhatsApp pornographic racket.
Police Didi & Police Kaka
Police Didi initiative has been in practice for quite sometime now at several police stations in Mum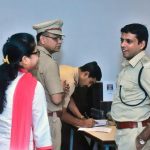 bai and some districts of Maharashtra. It has now been adopted by the twin cities of Mira-Bhayandar Too. Under this initiative, any police personnel, right from the level of constable to senior police officers of a police station could be assigned the task of Police Kakaor Didi for a particular education institution, based on regional police jurisdiction. to establish a friendly rapport with  students.
"The dedicated Police Kakasand Police Didis who play the role of buddy cops for students, visit the educational premises on a regular basis and his/her phone number, along with their name and designation, are displayed on the institute's noticeboards," informed Deputy SP -Atul Kulkarni. Students can share with them their complaints about ragging, bullying, eve teasing, stalking, or any other type of harassment.
"We are planning to provide a complaint box at each school premises where students can write and drop their grievances or suggestions. These complaint boxes will be attended by a team of police officers," said SP Shivaji Rathod.
Bharosa (Trust) Cell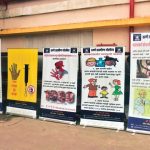 Generally, the public has reservations about approaching the police with their problems. Police personnel are perceived as uncoperative and intimidating. Realizing that citizens hesitate to come forward with their complaints, the idea was proposed to go to them instead. Thus, the plan for BharosaCell (Trust) materialized.
Inter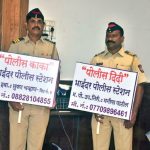 acting with The Mumbai PROTECTOR, Dy. SP Kulkarni said, "We have completed our study and have come up with a triple action plan to tackle the drug abuse problem in the twin city. The first step is to create awareness through school rallies, exhibitions, street plays, flash mobs, society meetings etc. We have also set up a helpline number where people can register complaints. Our team will reach the location in a set time period of 10-15 minutes."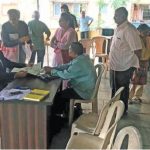 Until now, we have attended to about 21,000 people and are eager to help more. "We have also started counseling sessions. This is a completely community-based initiative. Doctors, psychologists, psychiatrists, social workers, NGOs and the media, form part of this initiative. We have achieved fair success as of now. Around twenty people from our rehabilitation centre have started their own businesses. "We also support them in gaining employment so that they do not go back to their addiction for drugs," Kulkarni quoted to a news website.
Busting of Child Pornographic Whatsapp Racket
The market for child porn used to be very guarded and discreet. It is only in the last decade or so that social media groups and individuals have started mass production and distributing this content. Though, this meant that the material is more widely available, users did not anticipate the fallout of this new development. The expanded reach of child porn made has it easier for cyber cells in different countries as well as global organizations to clamp down on this most repulsive form of porn.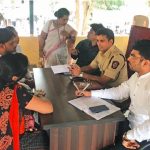 "We had received complaint about a group on WhatsApp that was actively sending pornographic material on a daily basis. The complainant had left the group but had cleverly screenshot the number of the group members which helped us trace down the accused. In the month of August, we arrested five members of the group from various locations in Maharashtra. Of the arrested, three accused are college students. The hunt for other membersis still on. They are probably located in Uttar Pradesh, Delhi, Haryana, Madhya Pradesh and Tamil Nadu," said Kulkarni.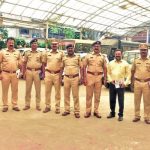 What Should One do in Such Cases?
1. Through a new feature on WhatsApp, you can receive invitations to groups even from unsaved numbers. If you happen to receive such a link, make sure you know and trust some members of the group before you join it.
2. Group admins may have personal or financial gains from sharing such videos. So even being a passive member of the group benefits the admin. It also makes you a criminal against the IT Act – Section 67 B. Do not remain a member in any group if you have doubts about it.
3.  Some admins may even ask you for a joining fee. Never pay them. Instead, inform your nearest police station immediately.
4. If you happen to join such a group accidentally, you could take screenshots of the numbers,as was the case above, exit the group immediately, and inform the police.
5. Dy. SP Kulkarni also stated that it is necessary for parents to have conversations about such things with their children, right from the age when they understand and operate social media or WhatsApp.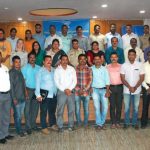 Dy. SP Kulkarni signs off with this statement: "This initiative helps us to bridge the gap between the police and citizens. Helping people is our prime motto. Citizens should not fear cops, but turn to us if they are suffering or witness some illegal activities around them. We have also launched a new App for the Police Department that will help us coordinate in other aspects of solving cases. I appeal to the people to be cooperative with us and help maintain law and order in the twin cities," he added.
by Mohit Naik