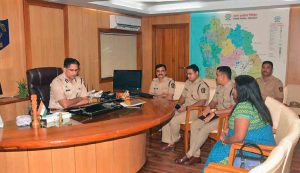 Bifurcation of the once sprawling Thane district in 2014 coupled with technological assistance in the form of a new website that offers a ready database for reference as well as improved, has enabled the Police to more effectively curb crime and monitor law and order situation.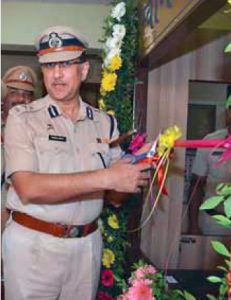 As per the 2011 Census, Thane in the Konkan division was the most populated district in the nation, with 11,060,148 inhabitants. However, in August 2014 the district was split into two with the creation of Palghar district. Thane district population was therefore reduced to 8,070,032. The headquarters of the district is the city of Thane. Other major cities in the district are Navi Mumbai, Kalyan-Dombivli, Mira-Bhayander, Bhiwandi, Ulhasnagar, Ambarnath, Badlapur, Murbad and Shahapur.
Over the years, Thane has realized its potential of development due to which the migration to its urbanized areas has been increasing. The increase in the number of citizens has led to issues regarding their security and safety with rampant robbery, dacoity and other criminal activity. If statistics are to be believed, Thane rural police are doing their best to tackle crime and maintaining law and order under their jurisdiction.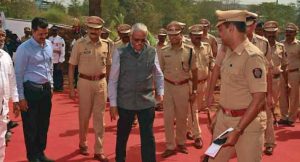 With the motto of "No one should  be left without justice" the 26th Superintendent of police of Thane Rural Dr Mahesh Patil has ordered all his men in khaki to investigate each and every crime with a worm's eye view to ensure that no evidence on the ground is missed. Right from the date of his joining the police force, Dr Patil has tried his best to fulfil his duties. Recently Dr Patil launched a flash website of Thane Rural police wherein entire details about the police officers and each and every step taken by the cops for the betterment of the law and order in their localities can be accessed.
"The purpose of this website is to provide a reliable platform to the citizens to voice their grievances and offer suggestions. I hope that this interactive relationship between Police and Public will help Thane Rural Police in preventing crime and winning confidence and trust of people," Mahesh Patil said.
Thane Rural Police website
The website has been divided into four different categories: rural police, special units, citizens corner and quick links which help the visitor quickly gain access to different links related to policing.
After the division of the Thane district into Palghar, the Thane rural police have 26 police stations under their territory. Each police unit has a senior police officer leading from the front supported by constabulary, an assistant police inspector and police inspectors respectively. These 26 police stations have taken all precautionary measures for crime control besides being well-equipped with weapons and citizens can easily approach them when in need. The website has information about actions taken by local police stations and citizens can browse this content to feel assured that law and order is well enforced.
The responsibility has been properly delegated to different sections so that complainants can approach the right officer to resolve their issues.
Apart from the above, details, the website also has an important link on its home page, where visitors can get the full detailed information about the topic they are looking for. "We have made the website simple so that the person approaching us can get the relevant details quickly rather than just surfing around. The objective is to make it friendly to the citizens. One can also register a complaint on it", said a police officer attached to Headquarters.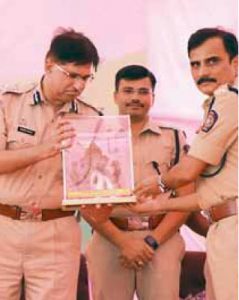 Police Headquarters
Thane Rural Police has Headquarters at Thane. Headquarters maintains Reserve Police Force which is used for guard duty, escort duty and many other regular duties. In the crisis of law & order police Headquarters provide Reserve Police Force to handle the situation. Reserve police inspector of Headquarters controls the discipline, training, canteen, stores, armour room, building maintenance, quarter guard, and magazine sections.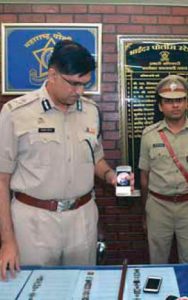 Control Room
In police functioning communication plays an important role. The control room performs role of communicator between field staff and control authorities at all levels. The Control Room also monitors the movements of force and ensures proper execution of orders. At times during critical situations and in the absence of Senior Officers/Unit Commander, the Control Room Officer has to take decisions, give directions to the officers present on the spot, if required dispatch forces to assist the police officers on the spot and to promptly communicate important events to the Unit Commander, other senior officers and DG Control Room.
In Thane Rural, an officer of the rank of ACP is in-charge of Control Room and he is assisted by PIs, APIs, PSIs and Wireless Staff (Operators), etc.
Local Crime Branch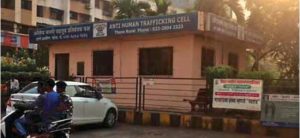 Crime Branch has a vital importance in the police department. It is involved in major criminal probes and very sensitive crime detection. The staff of Crime Branch is very intelligent and equipped to undertake any type of crime detection. Investigation area is the whole district and so this branch performs parallel investigations with police stations in major crimes. It is especially organized for maintenance of various types of records of crime and criminals. It has following sub-branches:
District Crime Record Bureau (DCRB)
This branch collects and maintains crime and criminals information from all police stations in the district and sends it to the State Crime Record Bureau (SCRB) Pune as per requirements.
Anti Dacoity Squad (ADS)
This branch prevents, detects property related crimes mostly dacoity and robbery offences. Anti Dacoity Squad is one of best crime detection teams in Maharashtra.
Modus Operandi Bureau (MOB)
The branch collects information on Modus Operandi of crime and maintains the records like Known Criminal Register, History Sheet Register, Convicted Persons Register and MCR. With this information it helps the investigation officers by providing suggestions with respect to the offenders likely to be involved in offences.
Finger Print
This branch collects and maintains Finger Prints. Experts visit the crime scenes and take Chance Prints. They search through the Finger Prints Data- base of arrested accused and provide the identical finger print to the investigating officers.
Anti Human Trafficking Unit
This branch busts rackets of prostitution and human trade. Also maintains data of missing children. The Anti Human Trafficking cell (AHTC) is located at Bhayander where a team of police officers headed by an assistant police inspector is always prepared to look after any human trafficking related activities. "The team of AHTC have been successful in several missions one of which is 'Mission Muskan' (Smile) wherein the cop of this wing successfully rescued missing children from all over the country," said a police officer attached to Thane rural police.
Economic Offence Wing
 This branch handles cheating and financial fraud matters.
Special Exicutive Officer
By government order no.spl.2/exm.0791/nax/2783 date:-10.02.1993. Police inspector local crime branch is empowered as special executive magistrate for chapter cases under Crpc107,109,110. Court of special Executive Magistrate is situated at crime branch office Thane.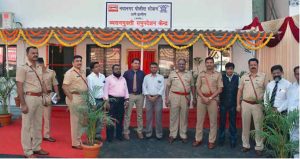 District Special Branch
Special Branch is very important in the structure of district Police organization. It plans and designs the structural arrangements during festivals, elections, examinations, VIP and VVIP visits in the district and coordinates with police stations.
The branch collects confidential information in advance regarding activities of various organizations including any movements on issues and activities of various political parties. This information is then analyzed and the input is sent to the State Intelligence Department (SID) as well as to the police stations concerned to take necessary actions.
This branch also deals with character verification, passport verification, cases of noise pollution and recommendation for various licenses.
Motor Transport/ Traffic section
In Thane District Police, Motor Transport Department was established in 1982 at Headquarter premise of thane and Sub division at Pranhita Headquarter premise. In Motor Transport Department 02 officers & 339 police employee are deployed for the various jobs. Also 126 two wheelers and 383 four wheeler vehicles and drivers are deployed for the vehicles according to the rules. Vehicles are provided to the police forces according to the daily requirements.
Women and Children Cell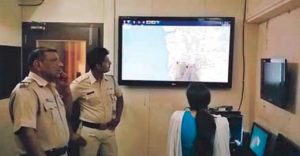 This is a specially created cell to look into the grievances of women, children and cases of domestic violence. Women social workers and members of Non Governmental Organization are on the panel. They hear the cases of victims and other family members and try to bring about settlement between them by counselling. The cases not settled are sent to the relevant police station for legal action.
BDDS/ CCTNS
B.D.D.S. unit is working in Thane Rural Police Force. It makes anti sabotage checking during the VVIP/VIP visits, valuable/ Public or crowded places. B.D.D.S. is mainly used to prevent terrorist activities (to neutralise I.E.D.′s) and take proper action against any suspicious bags/ material.
As per guidelines and orders of Director General of Police, Crime and Criminal Tracking System is implemented in Thane Rural Police. All police stations have FIR updates and related data base online. 90% police persons are trainedin Role Based Training. And system integrator Wipro has been appointed for technical support at the police station level.
CCTNS project has gone live in 7 police stations, CP office & control room. All police officer/ men are trained well and also provided with user IDs & password for proper functioning of CCTNS cas software. CCTNS project is a project of Central government and all data entered in this will be helpful across the country in criminal investigation.
Citizen Thought
"I have been a resident of Mira road for the past 30 years. Our city comes under Thane Rural Police jurisdiction. Over time I have witnessed several changes in the city both in terms of development and policing. The crime ratio has drastically reduced to all the all thanks cops who have become tech savvy. I have witnessed more nakabandi and police patrolling due to which crime has been under control for a long period of time," Rakesh Suvarna 43, banker.
"Few months back Thane Rural Police had launched an emergency application called First Immediate Response (FIR). The app has been a success where one can download it and just on click can send an emergency message to the control room. Within few seconds, the app user will get a call from the local police station and register his/her complaint through it," Karishma Nair, resident of Thane.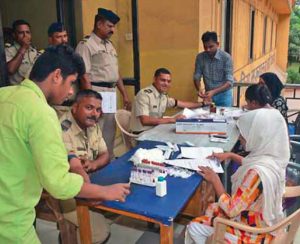 "I have been into journalism from past several years. Thane Rural Police have improved a lot in their pattern of working. With the help of new technology they are ready to deal with all the situations in their jurisdiction. They have launched a new website which is quite easy to use and they are also active on social media platform where when one can easily approach them for any problem or report any unusual activity. The Superintendent of Police has a strong image among the local bar & restaurant owners as he is a committed to his work and does not spare any illicit activities happening under his jurisdiction" Rakesh Singh, journalist with a Hindi daily.