Karnataka Gets its First Woman DG & IGP
The state got its First woman police chief when 57 year-old Neelamani N Raju took over as the new DG-IGP at the police headquarters in Nrupathunga Road. As she took over charge from the outgoing DG & IGP Rupak Kumar Dutta, she sought co-operation of the entire force to work together and face challenges.
Neelamani N. Raju, a 1983 batch IPS officer of the state cadre, is the senior most IPS officer in the state. She has a career record of working both in the state and at the centre in the Intelligence Bureau from 1993 till 2016. She has also served as DGP & Fire & Emergency Services, Chief of Home Guards; Civil Defence and the State Disaster Response force. Secretary in the Indian Embassy at Kathmandu, Nepal. While the state had only six sanctioned DGP posts till 2016, the state requested for one more position for Neelamani N.Raju. After the sanction was approved, she was appointed DGP – Internal Security Division in May 2016.
"The initiatives of 'new beat' system and 'empowering constabulary' that were implemented recently would be retained and carried on," said Neelamani Raju.
Karnataka Police Stations Set to Be More Visitor-Friendly
Being accessible to public is a continuous effort of the police. Beginning this year, entering a police station to either lodge a complaint or to get anysort of police help will become a little less troublesome. As per the orders of Neelamani N Raju, DG-IGP all commissioners of police and superintendents of police in the state have been advised to make certain changes as part of the Karnataka government's- Jana Snehi Police scheme. These initiatives have to be implemented in all earnestness.
Police reception order entails
A reception will have to be established at each police station with a 'MAY I HELP YOU' placard in Kannada as well as in English at the reception desk in big cities. A visitors' register will have to be maintained at the reception desk with columns for names and telephone numbers of visitors, the time of their visit, the nature of complaint / work, the person who attended to the visitor. On top of the register, the reception officer will put his/her name and badge number everyday at every duty change time.
The reception will have a proper desk and chair for the reception officer and some chairs, fans, and water for the complainants. At least three-four suitable personnel of each police station would be trained through local resources for two days in soft skills so that the manner in which they behave with the public is appropriate for the purpose of Jana Snehi Police Scheme.
Bengaluru Traffic Police To Get Tougher With New Smartphone App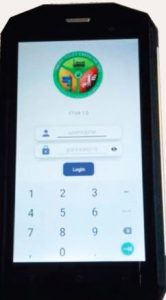 Bengaluru traffic police is taking the hi–tech route to nab traffic offenders and increase road safety in the city. An app has been devised that will automatically pick up numbers from the registration plate and send the data seamlessly to the Traffic Management System. Bengaluru traffic police is going the hi-tech route to nab traffic offenders and increase road safety in the city. Soon traffic policemen with a pen and a notepad will be a thing of the past, instead they will be wielding smartphones to increase road safety in the city. With the help of a camera based app, multiple violations will be recorded. Around 250 traffic police officials posted across the city will be given these smartphones. CCTV cameras are mounted at important junctions of the city. To begin with 88 smartphones have been given to junction level traffic police constables attached with traffic police stations in the Central Business District area and the remaining will be distributed to other cops across the city.
Smartphones with Violation Recording Mobile APP which is capable of automatic number plate recognition are now being supplied to junction level traffic police. The app automatically picks up numbers from the registration plate and sends the data seamlessly to the Traffic Management System. The police personnel will take pictures of vehicles violating the traffic rules. It will be sent to the traffic management centre's server, where an online bill will be generated. Although there has been a gradual rise in traffic violations in the record, the Bengaluru Traffic Police believe that many offenders take advantage of the rush to avoid penalties. This also indirectly involves endangering lives often their own. Stricter enforcement has resulted in an increase in the number of reported violations and also drastic reduction in the number of accidents.
ISI Certification/ Standards of Bureau of Indian Standards Compliance Mandatory for Helmets
Putting safety first, the Bengaluru police will now penalize two wheeler riders for not wearing helmets that do not comply with ISI certification or standards of the Bureau of Indian Standards. The Bengaluru and Karnataka police have been educating and creating awareness drives about the importance of wearing helmets. The official Twitter handles of the Bengaluru Traffic Police departments have also been tweeting about the importance of wearing helmets. Karnataka police chief Neelamani N. Raju has directed the state police to ban non- conforming helmets in the state.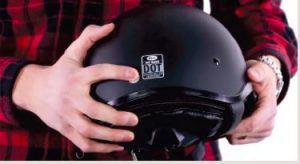 Statistics of the Bengaluru Traffic Department show that offences related to wearing helmet have only increased over the three years. In 2015, the number of riders fined for not wearing helmets were 1.77 crores. The numbers gradually increased to 1.88 crores in 2016 and to more than 2 crores in 2017. Until, 2016 pillion riders were not required to wear helmets by law. The situation has improved since 2016. The number of such violations decreased in 2017 by 5 lakh even though the ban came in force in the latter part of 2016.
Safety experts have welcomed the move. "It is not just a rule, it has to be followed. Youngsters have a habit of not wearing helmet. They should not only wear helmet to appease policemen but also for their safety and the helmet should completely cover the user's ears and bear an ISI mark," said a security expert.
President's Police Medal for Exemplary Services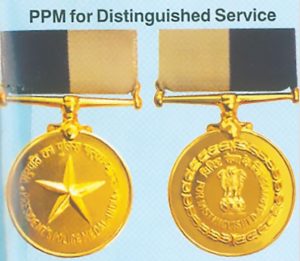 22 police personnel from Karnataka state have been selected to receive the President's police medal for their exemplary services including three officers on the occasion of Republic Day. The three officers selected for President's Police Medal for Distinguished Services are: DIG (Recruitment) – Dr. B.A. Mahesh, Mangaluru city police; T.R. Suresh and G.A. Jagdish- ACP (Traffic North Bengaluru). The 19 others chosen for Police Medal for Meritorious Services include DIG (Intelligence) –R.H. Naik; Superintendent of Police Hamja Husain; ACP- K.P. Ravi Kumar and Deputy Superintendent – P.U. Sharanappa; according to an official release.
Mysuru District Police's New 'Special 21' Force on the Move
'Special 21' a new team of the Mysuru District Police, is now cracking down on the offences across the district through D-SWAT-District Special Weapons and Tactics a trained commando force that has been in action since February 7. The 21 member force, with an inspector and sub – inspector in the team has been especially trained in counter – terrorism, anti sabotage, VVIP security, rescue operations and much more. The members were handpicked from the police force. They have been trained at the Centre for Counter- Terrorism at Kudlu in Bengaluru. Only personnel who were interested had been picked up for the force and have been provided rigorous training. Their services are now being used in law and order management, crackdown on eve- teasing, other illegal activities, petty crimes and more.
Special 21 will move across the district from one Taluka to another in Mufti and attend to such complaints. In only two days, the team arrested nine people in liquor related cases and 16 people in various other cases. Eve teasing is also being curbed with their intervention.