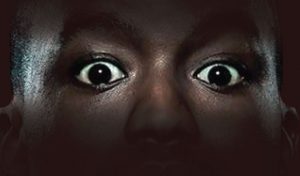 If you have received a message of winning a bumper lottery of Rs. one crore or more, beware!!! There are chances you may be cheated. Nigerian scams are not new to the crime world as they have been operating  since  several  decades in different parts of the country. Recently, the Maharashtra state police arrested two Nigerians on the pretext of luring a Chinchwad based businessman of Rs. 1.04 crore by trapping him into a herbal oil trade deal with a fictitious UK company.
According to the police, after receiving several tip- offs about Nigerians operating in the city, Mumbai cops alerted their IT Department and  started  keeping a vigilant eye on their modus operandi and movements.
"These Nigerians made an entry into the country on business visa pretending to be Nigerian businessmen dealing in import and export of goods. The accused had cheated several people by convincing them to deposit money into their bank accounts and later used to transfer the amount into their Nigerian banks," said a police officer on condition of anonymity.
Modus Operandi
As per the officials attached to the investigation team, the gang would first look for an estate agent in the city who would help them in locating an apartment from where they could conduct their nefarious activities.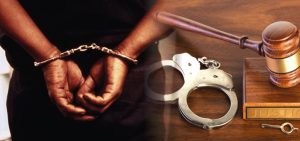 According to cyber-crime department of Maharashtra Police, the duo got in touch with the businessman via Facebook. Police officials said that a friend request was sent to the businessman's Facebook account from a profile which  carried  a  woman's  photo.
They identified themselves as representatives of a UK based pharmaceutical company that dealt in herbal oils and fleeced the businessman with a lucrative offer of supplying herbal oil.
"The gang would wait  for the amount to be credited to their bank account from victim's  account and subsequently transfer it to their Nigerian account," said the police inspector. The two arrested have been identified as Amara Obiasogu alias Frank Age and EkeneUnachukuwu Age.
Deputy commissioner of police (cyber & economics) SudhirHiremath said, "The duo arrested used to lay a 'honey trap' by sending friend requests on social networking sites to get acquainted with random people."
According to police, the duo has duped many others from Delhi, Rajasthan, Tamil Nadu and Kerala. Speaking to media, police officials of Colaba police station said, "we have arrested the accused and have booked them under section 419, 420, 468, 34 of Indian Penal Code r/w section 66(K)(D) of Information Technology Act. We have also appealed to people not to believein such messages and if anyone has been duped to come forward and register their complaint at the nearest police station," he added.
What is Nigerian scam?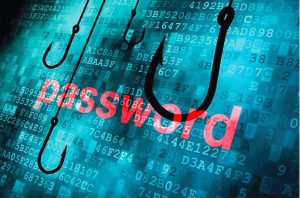 These scams are often known as 'Nigerian 419' scams because the first wave of these scams came from Nigeria. The '419' part of the name comes from the section of Nigeria's Criminal Code which outlaws the practice. These scams now come from anywhere in the world. Scammers may ask for your bank account details to 'help them transfer the money' and use this information to later steal your funds.
They may also ask you to pay fees, charges or taxes to 'help release or transfer the money out of the country' through your bank. These fees start with small amounts. If paid, the scammers work out fees that require payment before you can receive your reward. They will keep pestering you for more money as long as you are willing to part with it. You will never receive the reward money that was promised.
DO's
1. Never send money or share credit card details, online account details or copies of personal documents to anyone you don't know or trust and never by email.
2. Avoid any arrangement with a stranger who asks for up-front payment via money order, wire transfer, international funds transfer, pre-loaded card or electronic currency. It is rare to recover money sent this way.
3. Do not agree to transfer money for someone else. Money laundering is a criminal offense.
4. Seek independent advice from someone you know and trust if in doubt.