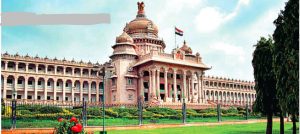 The quality of life for Karnataka police force has been transformed thanks to a slew of initiatives by the state home department. The department's 2016-17 annual report reveals the proactive measures taken by the Karnataka State Police Housing and Infrastructure Development Corporation Limited (KSPH & IDCL).
Set up in 1985 as a fully owned state government undertaking, the Karnataka State Police Housing and Infrastructure Development Corporation Limited (KSPH & IDCL), headquartered in Bangalore was mandated to build residential and non-residential buildings for the Police, Fire and other auxiliary services such as Home Guards and Prisons.
The Police Gruha 2020 initiative is verily visionary in nature anticipating the needs and emerging challenges. At the outset, the project costs and the administrative expenses were met by the government and the corporation had no income generating activity of its own. In the year 2006-07 ,KSPH & IDCL began to undergo a technological transformation that automatically reduced procedural bureaucratic delays. The seeds of this process of transformation, however, began in 2001 and has taken six years to complete. Mr. R SRIKUMAR, CMD, KSPH & IDCL, conceived this initiative to transform KSPH & IDCL.
THE TRANSFORMATION :
KSPH & IDCL's Web based Project Management System (WBPMS) is one of the transformation initiatives started in 2001, along with computerization of all its activities in a phased manner.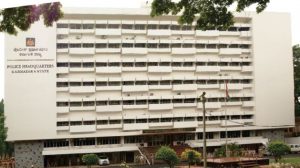 The other transformation initiatives include transparency, accountability, stakeholder involvement, Right to Information, professional approach to management, etc. KSPH & IDCL's transformation is a continuous process of self improvement, imbibing all principles of good governance including e-governance, with an objective to achieve world class standards in all its endeavours. The transformation promotes total transparency in all its operations, and makes possible cost effective and timely delivery of quality buildings constructed innovatively to enhance the functioning of the essential public services like the Police, Fire forces, Home Guards and Prisons.
The transformation initiative helped KSPH & IDCL to come to grips with the myriad problems associated with increased workload and project execution in remote locations in Karnataka.
The transformation helps tackle the emerging issues in executing projects efficiently and in a better manner than ever before. From a computer located anywhere, the status of the projects can now be reviewed 24X7 by any of the stakeholders and this helps to initiate appropriate and timely intervention strategies that are necessary to improve project implementation. The system enables KSPH & IDCL to cope with the challenges of distance, time pressures, inadequate resources, lack of knowledge and skills and facilitates collaborative work flow, information sharing and good governance. When non-compliances occur or are noticed, alerts are generated either automatically or manually, and remedial measures can then be initiated and accountability fixed.
BETTER SYSTEM THAN RTI: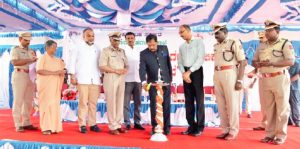 Though the recently promulgated Right to Information Act (RTI) is very progressive, procedural requirements are required to be satisfied before the information is made available. All such bureaucratic procedures are removed with the implementation of WBPMS and any information pertaining to any project at any stage is just a mouse-click away for any interested party. Equally importantly, the WBPMS has an inbuilt mechanism to receive and register feedback and complaints. A regularly updated Complaints Register helps the public/customer to find the status of their complaint in real-time. In many instances, this also helps the Project-in-Charge to initiate proper, timely corrective action.
THE REJUVENATOR:
This is a remarkable transformation for an organization that was slated to be closed as per the recommendations of a State Legislative committee on Administrative Reforms citing redundancy of construction agencies in the Government. In its report submitted by Sh. Harnahalli Ramaswami, a legislative committee set up by Government of Karnataka on Administrative Reforms recommended closure of KSPH & IDCL on account of multiplicity of agencies in the Government engaged in construction activities. To justify its establishment, continued existence and provide its personnel job security, KSPH & IDCL redoubled its efforts to transform itself and to build innovatively for better police community relations by adhering to professionalism, total transparency and right to information.
RECOGNITIONS GALORE:
On World Habitat Day (3 Oct 2006), the Government of India selected SPH & IDCL to receive the First Prize and Best Practices Award in recognition of the pioneering work done in the field of Quality Management and e-governance. Other awards conferred during the last year include Golden Peacock Awards for Corporate Social Responsibility, Eco Innovation and Innovative Management and GOLD rating under LEED certification process from the US Green Building Council.
The transformation has helped KSPH & IDCL win the trust and confidence of all its customers and to become a self-reliant professionally run company working on commercial lines in a competitive environ from its earlier status of being dependent on government funds.
THE OBJECTIVES:
The goal of the transformation is to satisfy as many of these concerns as possible. In this direction, KSPH & IDCL has designed the WBPMS and computerization of its activities, and the integration of its activities in WBPMS to deliver satisfactory resolution of the concerns of its stakeholders. The goal of the transformation is to be able to show measurable improvements capable of independent evaluation. Financial institutions desire proper fund utilization; remote monitoring of project progress and cost / sqft of construction. Data available in the WBPMS meets the requirement. e-tendering, e-billing and ability for remote monitoring of status of bill satisfies the Contractors' needs. KSPH & IDCL employees are concerned about their work environment, the betterment of which increases their productivity; this is measured by productivity/ employee. Auditors are concerned about traceability, fund flow details and data security; e-billing capabilities, accounting and WBPMS integration, job progress monitoring, and log sheet meet their requirements. Password protection, firewalls, backup facility, and server farms allay their security concerns. Process integrity, a constant concern of management, is assured by the internal and surveillance audits carried out as part of ISO 9001 requirements, which has incorporated Project Management features of ISO 10006. Environmental concerns are being addressed by planning of implementation of ISO 14001 during 2007. Information Security Management in line with BS7799 will be initiated soon after.
MILESTONES:
The Karnataka Transparency in Public Procurement Act and the Right to Information Act were promulgated in July 2002. In June 2002, a legislative committee on Administrative Reforms recommended winding up of this Company on grounds of redundancy. Amidst such tumultuous conditions, Mr. R Sri Kumar joined as CMD in July 2001. To avert closure, a Transformation Initiative was formulated and Board approval was obtained on 30 August 2001 to implement a computerisation plan with the help of Mr. KV Prahalada Rao as an external technical consultant. The Board initially authorized a budget of INR 4.5M from internal accruals and later realizing the potential, progressively increased the allocation to INR30M. The Web Based Project Management System went live with the launch of a portal www.ksphc.org on March 15, 2002 where 136 projects could be monitored from desktops from anywhere. Currently, the WBPMS encompasses over 2000 project sites. The initiative received a set back when the System Integrator and Hosting Service Provider decided to close shop in January 2003. However, this set back required that a new Hosting Service Provider be identified, for which the Corporation opted for e-tendering and this helped usher in e-procurement. From March 2003 e-tendering, a totally transparent mode of award of Government contracts, became a regular feature. After ISO certification in June 2005, KSPH & IDCL is offering both WBPMS and e-tendering as paid services to other clients.
HISTORY: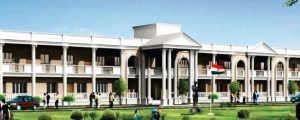 KSPHCL was established in 1985 by GOK as a Special Purpose Vehicle (SPV) to undertake construction of Residential & Non Residential buildings for Police and allied Departments. In the year 2014-1 5 , the KSPHC has been renamed as Karnataka Police Housing And Infrastructure Development Corporation (KSPH & IDCL) for taking up other infrastructure works also. Started with a small paid up capital of Rs.12 lakhs, the Corporation has come a long way and has grown in to a Corporation with an annual turnover of Rs. 343.38 crores. It has now emerged as a self sustaining commercial entity with an average annual turnover of over Rs. 284.22 Crores. In view of its efficient management, the Corporation was awarded the CIDC Vishwakarma Award 2017 by the Construction Industry Development Council in the category of turnover Rs. 100- 500 Crores. As the Corporation has been created for construction of Residential & Non Residential buildings for the Police Department, it has delivered many projects in time keeping quality in mind. To ensure quality, the Corporation has ISO 9001:2008 & ISO 14001:2004 Certification.
DELIVERY: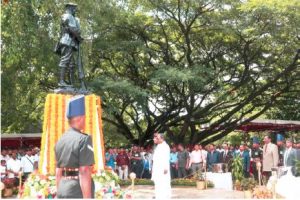 During the year, the Corporation constructed and delivered various works to the Police Department, Karnataka Fire & Emergency Services, Home Guards & Civil Defence, Karnataka Law University and Sainik Welfare & Rehabilitation Department (January to December 2016).
i. AHS-III Scheme–96 PC and 4 SI Qtrs constructed at an estimated cost of Rs.1480.04 Lakhs.
ii. Police Gruha 2020 (Ph-1)Scheme – 1716 PC and 76 SI Qtrs constructed at an estimated cost of Rs. 28681.48 Lakhs (Annexure-1)
CONSTRUCTION OF NEW BUILDING
The establishment of new Karnataka Forensic Science and Technology Centre is a part of expansion plan of the State Government to provide quality, timely and credible forensic services in the State. This expansion programme has been taken up by the Government of Karnataka by enmarking Rs. 20 crores in the State Budget for the year 2017-18.
Most of the prison buildings and staff quarters were constructed during the British regime. They are old and are deprived of timely repairs and renovations due to perennial paucity of funds and they are in dilapidated conditions. Efforts are on to get adequate funds under the P.W.D Budget head for carrying out these works.
These include construction of a new Prison at Shimoga, a Sub Jail at Haliyala and Compound Wall at New Central Prison Bhantwala (Mangaluru) by PWD.
The department has established a Prison Training Institute (PTI) at Mysuru during the year 1976 for training the lower executive staff viz., warders and headwarders.
NEW SCHEMES PROPOSED FOR 2017-18:
It is proposed to construct new Taluk sub jails at Gangavathi, Virajpet, Tiptur and Tarikere Besides this, it is also planned to build Officers/Staff quarters at Gangavathi, Virajpet, Tiptur, Chintamani and Haliyal. As part of the Prison Modernizations (Plan) it is proposed to install solar lighting systems at 10 Taluk sub jails, install steam cooking units at 10 jails. It is proposed to procure FG1 Security Poles to 8 Central Jails in- order to avoid the entry of contraband articles inside the prison. It is proposed to provide Hand- Held metal detectors and Door Frame metal detectors to all central and district prisons for security check to curb entry of contraband articles. It is proposed to procure advanced digital mode Wireless Walkie-Talkie Systems for 25 Prisons and provide basic necessary medical equipments to prisons.
Karnataka State Fire And Emergency Services (KSFES) Department
Despite recurring mishaps and related challenges, Karnataka State Fire and Emergency Services (KSFES) Department remains the foremost disaster control and management body in the state. Recently the National Green Tribunal (NGT) pulled up the Karnataka government for what it observed was lack of active measures to prevent recurring fires at the severely polluted Bellandur Lake attributed to the local inhabitants venturing in to the water body to collect grass for cattle feed. In defence, the government submitted that 70 per cent of the weeds had been cleared and grasslands reduced. However, the NGT was not convinced and so it will be a major challenge for the KSFES to ensure that all preventive measures are taken in this regard. On January 19 this year, Army personnel supported the Fire and Emergency Services personnel to douse the flames following a massive fire that erupted in the Lake area.
Bengaluru now has its own blueprint for fire safety, according to news reports. On January 31, members of Beyond Carlton—the citizen's initiative for fire safety— shared what they called 'worrying and grim' figures for Karnataka. The blueprint revealed that Bengaluru had seen 29 deaths, 251 injuries and property loss amounting to ₹ 269 crore between 2011 and 2016, according to statistics of the Karnataka Fire and Emergency Services Department.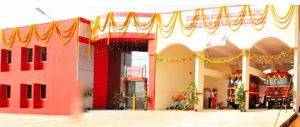 Taking a national perspective from the National Crime Records Bureau (NCRB) statistics for 2015, Uday Vijayan, Managing Trustee and President of Beyond Carlton, said Karnataka is among five states— the others being Maharashtra, Uttar Pradesh, Gujarat, and Madhya Pradesh— that accounted for over 60% of deaths due to fire. In Karnataka, 1,244 people had died in fires in 2015, 781 of them women. That appeared to be correlated to the other statistics: fires due to cooking gas exploding were reported to be the major reason for deaths (338), followed by electric short circuit (118).
The mission of the KSFES is to provide fire safety education, fire prevention and suppression and fire fighting services besides undertaking search and rescue operations during accidents and calamities and providing emergency and medical services.
Out of 212 fire stations, 173 fire stations are functioning in permanent buildings, 17 fire stations buildings are under construction. 15 fire stations are in temporary buildings, 07 fire stations are functioning in rented buildings.
Total 2509 quarters are available for the officer's/staff working in 212 fire stations. 232 quarters are under construction by KSPHC. The percentage of available quarters is 39.15%.
Fire & Emergency Services in Karnataka was first established in 1942 in Bengaluru South & North under the administrative control of the police department. Later, during the reorganization of the state, a few more fire stations at Ballari, Hospet, Mangalore, Udupi & Raichur were added to the Karnataka State. This system of functioning of fire services under the administrative control of the police department was continued till the enactment of Karnataka State Fire Services Act in 1964. Under the provisions of this Act, a separate Directorate of Fire & Emergency Services was created on 05.11.1965. Since then the department is working under the administrative control of the Director General of Fire & Emergency Services. Normally this post is held by an officer of the rank of Director General of Police. The Director General of Police also functions as the Commandant General of Home Guards and Ex-officio Director of Civil Defence.
The existing Department Manual came into existence in the year 1979. The Manual is quite exhaustive in dealing with different guidelines about conditions of service & duties, training, responsibilities of personnel and officers, conduct rules, discipline, departmental enquiry proceedings, inspection of public premises, usage of fire service appliances, procedure responding to fire calls, dress and equipment, maintenance of records, awards & rewards, monthly statements, ambulance service etc. With the advent of new changes in the administration, uniform, technologies, new procedures, changes in procedures etc the manual needs a revision. It is in the process.
KSFES works under the administrative control of the Director General of Police and Director General Fire & Emergency Services. Normally the post is held by an officer of the rank of Director General of Police. The Director General of Police also functions as the Commandant General of Home Guards and Ex-officio Director of Civil Defence. KSFES is a close knit department with clear-cut reporting guidelines. Self-discipline and alertness is promoted in the department at all levels and are generally strictly dealt with, in view of the state's perspective that public safety cannot be compromised at any cost. Generally, IPS Officers are policy decision making and sanctioning authority.
Our Correspondent