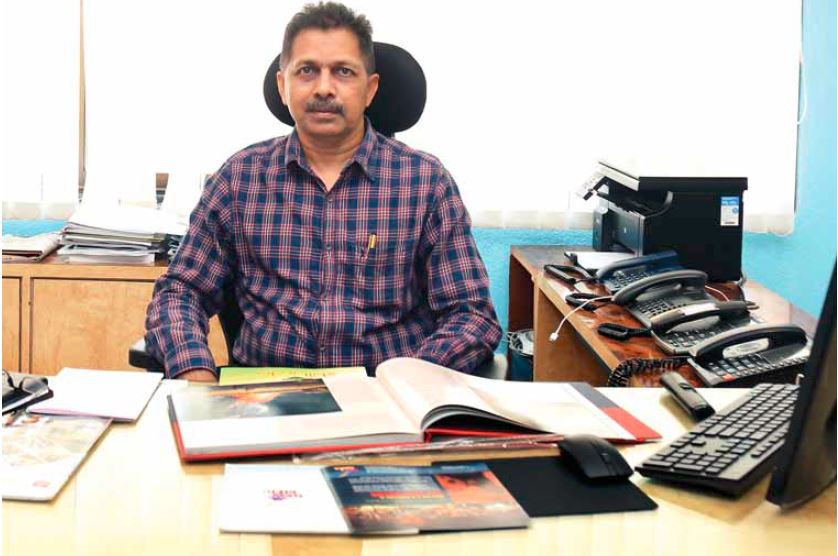 The number of road accidents is on the rise. Maharashtra ranks third among the Top Five States in road accidents. Road safety assumes great significance in the context of a steep rise in the number of road accidents and resultant loss of lives across the State.
In an interview with Satya Swaroop – Managing Editor, Protector magazine, Additional Director General of Police (Highways), Vinay Kargaonkar, a 1990 batch IPS officer, shares his thoughts on the use of technology to monitor traffic violators on highways.
What are the major challenges faced by the Highway Police?
Highway policing is a tough job. One of the main challenges in India is that citizens do not abide by traffic rules. Most accidents occur because citizens do not follow the rules enforced by the State Traffic Police Department.
People are very impatient, and our society is callous where laws are concerned. They violate rules if a police officer is not in sight at traffic signals and other entry-exit roads, leading to fatalities. Engineering defects of roads, periodic inspection of the condition of vehicles, educating citizens about road safety norms and enforcements are other aspects that need to be given due importance.
We have been trying our level best to educate people through road safety initiatives and lectures in schools and colleges. It is important that children are made aware of traffic rules at an early age since they will be future drivers.
High speed CCTVs installed across the State has enabled us in nabbing those jumping signals, over speeding, lane cutting and drunk driving. Another initiative we are about to launch is "One State, One E-challan". Maharashtra will be the pioneering State in India to launch such a project. Initially, it will start in a few cities, but will eventually be implemented all over the State.
What is the strength of the Highway Police Department?
The sanctioned strength of the Highway Police Department is 2,450, but the actual strength is only 1,550. Thus, we have a shortage of 1000 policemen in the Department as of now. The shortage is at the Sub-inspector and Constable level. We have requested the State Government to fill the vacant posts as soon as possible. This shortage has led to many challenges within the Department.
What are the steps taken to improve the enforcement level and engineering aspect of the Department?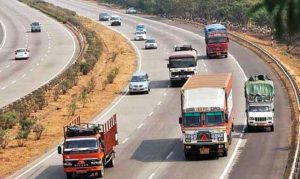 Enforcement means improving our technology usage. We are planning to purchase 'speed laser guns' that would help identify the speed of the vehicle at highways. CCTVs installed at highways enable checking and capturing the images of lane cutting vehicles, driving without seat belt and signal jumping etc. We have also informed the Deputy Commissioner and other officers of the Traffic Police Department to ensure enforcement of traffic rules and regulations.
For the engineering projects, we have formed a new team. The team has analysed and identified about 1,350 hotspots in Maharashtra. The composite team from RTOs, Traffic Police Department, officers of Public Work Department (PWD), Mumbai Metropolitan Region Development Authority (MMRDA), City and Industrial Development Corporation (CIDCO) etc., visit these hotspots to find ways to improve the infrastructure and reduce fatalities. The Supreme Court, in its judgment, has directed the Ministry of Road Transport and Highways to form a committee to analyse 'accident prone spots' Thereafter, a report would be  submitted explaining how accidents can be avoided. PWD and other government agencies, along with the State RTO, have been advised to look into this issue.
Is the Highway Police Department well trained and equipped for the task?
Training is an ongoing process. The Department personnel are well trained and we keep them updated periodically. There are some technological challenges though. We have officers who are aware of such issues and are ready to tackle  hurdles that come their way.
What is the ratio of accidents recorded in the State highways?
We recently received the statistics for the period between 2014-17. I observe that people look at the absolute number of the accidents registered. This is not the correct way of analysis since the number of migrants in the city increases with each passing year, and consequently, the number of vehicles. We analysed the data on accidents per 100km or the length of the road. We found a drop in the number of accidents. The total number of accidents per lakh of population of Maharashtra has dropped from 52.6 percent to 29.5 percent during 2014-17. Total number of road accidents per 10,000 vehicles has dropped from 26.3 percent to 14.3 percent.
What kind of awareness activities are being provided by the Highway Police?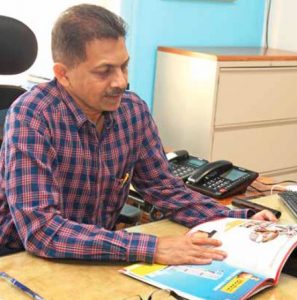 Creating awareness is also an ongoing process. During the Police Raising Day in January, we arranged various programmes in school and colleges. A team of police officers conducted talks on safety norms, road safety and other related topics. Many cities of Maharashtra conduct Road Safety Patrols (RSP) where do's and don'ts about road safety were explained to the locals. We expect the youth of the country to abide by traffic rules and also educate colleagues and family members about them.
We are also in the process of organising a road safety campaign all over the State this year.
How can we reduce vulnerability to accidents?
Accidents can be reduced if citizens and commuters start following traffic rules and regulations. Impatience should be avoided. One should wear proper gear while riding, use a seat belt, avoid lane cutting, and avoid taking short cuts.
Are there plans to bring about uniformity in road speed breakers?
Yes, there is a team to look into it. If we see such unscientific speed breakers, we immediately take a note of it and talk to the concerned agencies who take necessary remedial action.
Any message for the commuters and readers of Protector magazine?
Follow rules, do not take short cuts as they may put your life at risk. While driving on highways, lane discipline is must. Education on road safety is important. We are trying our best to educate the youth through various channels.
– Vinay Kargaonkar, ADGP (Highways)