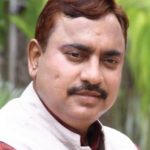 Dear Readers,
Greetings! I feel delighted to present to the readers the '8th Anniversary' issue of The Mumbai PROTECTOR magazine published by New Media Communication. It has been an amazing journey associating with law enforcers. Over the years, we have had the opportunity to provide intricate insights into the working of the Mumbai and Maharashtra Police to the readers. The Magazine received appreciation and valuable critical views in almost equal measure; nonetheless, we took everything in our stride and continued with our work.
It has been close to a decade since the 26/11 terrorist attacks rocked the city and the country. It was time of reckoning. The susceptibility of the city and country to such attacks was uncovered. Considering so many shortfalls and loopholes that came to light, a new security system had to be devised. The importance of community support and community policing was never felt so much before. 167 innocent people, including security personnel, lost their lives, and many were injured. It was an agonizing incident. As we recall the dastardly incident, my heartfelt tributes to the bereaved families for the irreplaceable loss.
In an interview in this issue, Quaiser Khalid, IG – Protection of Civil Rights, endorses the timeless and eternal values of honesty, justice, humanism, compassion, empathy, hard work, non–technological connectedness and scientific temper to the younger generation.
"While economic opportunities drive world population towards cities, it also increases vulnerability to natural disasters and terrorist attacks. Quick and accurate diagnosis of the situation, followed by prompt, appropriate and effective action with clear and transparent information to the public is the best protection," says Praveen Dixit, in an article on, 'Securing Megacities'.
"The ability to speak your mind comes from two aspects – one is competence,and the other is moral courage. Competence is knowing your job well, knowing what rules permit and what don't, and following them. Moral courage comes from the fact that you have got nothing to cover up, nothing to be embarrassed about, because you are right. When you are not bothered about the past or the future, and are living in the present, it makes you fearless," says Roopa Moudgil – IGP (Home Guards & Civil Defence), the first lady IPS Officer of Karnataka; popularly known as Lady Singham Express.
The Mumbai PROTECTOR and its web version (www.theprotector.in) have, time and again, been working towards stressing on community policing initiatives through enlightening and enriching contents in the magazine. This issue is also an effort in the same direction. On this 8th Anniversary issue, we are taking another step forward and launching 'Protector TV', a digital foray for a wider reach.
Happy Reading!
Satya Swaroop
Managing Editor
satya@newmediacomm.biz