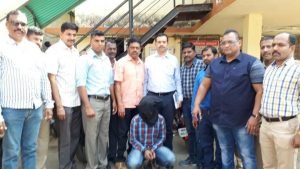 The Mira-Bhayander local cops claim to have solved the double murder case of Dipika Sanghvi, 29 and her daughter on January 25.  The cops have arrested the accused Vinayak Ramesh Apur, who happened to be Dipika's boyfriend. The accused hails from Dahisar and had fled to Goa after murdering the duo.
According to the police, the 29-year-old woman and her eight-year-old daughter were found murdered in their flat at Bhayander (e) on the evening of January 25.  The mother's body was found in the hall, while the child's body had been wrapped in a bed sheet. The discovery at flat No. 401of Sonam Saraswati building in Golden Nest housing complex was made by the police after neighbors complained of an unbearable stench coming out of the apartment, which was locked from inside.
"After conducting the postmortem of the deceased we formed a team of police officials to investigate the case. While investigating the CCTV footage of the building the cops found a person entering the apartment and leaving in the evening," said a police officer attached to the case.
The accused, seen on the CCTV footage of the building, was apprehended by the police while returning from Goa. After the arrest, he admitted to have murdered 29-year-old Dipika and her 8-year-old daughter.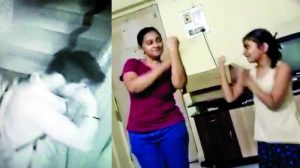 During the interrogation, Vinayak claimed Dipika was harassing him for money and blackmailed him to be in relationship with her, said sources privy to the investigation.
"The accused visited Dipika's flat at Bhayander and stabbed her multiple times with a kitchen knife in "anger and frustration" over his continued exploitation. Hetavi, her eight year old daughter who was sleeping in another room, had seen Vinayak killing her mother. He therefore, strangulated her and hid her body in the storage area of the bed," the officer added.
During interrogation, the accused revealed that he had met Dipika while working together at a call centre. They got into a relationship and he began visiting her rented home.
The CCTV camera in the building had captured the youth accompanied by a couple of men, on the premises on three consecutive days on two earlier occasions.
Mohit Naik