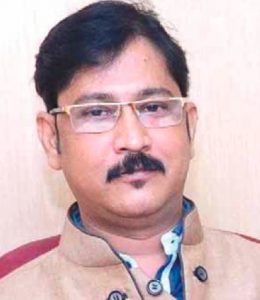 In the past one year in many states of India due to rumours of child theft on WhatsApp groups, rowdy mobs have killed nearly 28 innocent people, beaten them up brutally and tortured them in broad daylight.
People do not try to understand the thought that fake is always a fake, instead of being controlled and calmon this, there is a sudden upsurge of emotions that lead to something completely unprecedented and frightening. This is the most terrible and harshly condemnable form of "Fake News" through mob lynching but there are more faces, which are coming to light everyday through mobile phones and various other social media platforms.
On most occasions, people believe in the news because they consider it to be true and reliable but the news maybe untrue and totally fake.
Recently, a 32-year-old software engineer was beaten to death and three others- one of them a Qatar national – were seriously injured over WhatsApp-driven rumours of child kidnapping in Karnataka's Bidar district. The police sources said the mob frenzy started after the man from Qatar was seen distributing chocolates to local children. Soon, a large crowd gathered and an argument began. The men panicked, got into their car and drove away. Some of the villagers chased them on motorcycles. As the crowd caught up, the men were dragged out of the vehicle and brutally beaten up, said eyewitnesses. Hundreds of villagers gathered but none came to their rescue. By the time the police arrived, the young techie student was dead. The others were rushed to the nearby hospital.
The assailants assumed that the group of four was trying to kidnap the children— the attack bore terrifying similarity to a string of mob lynchings in the recent months.
This is the ghastly example of fake news. The very side effect of fake news is fatal in all ways and means, of which killing innocent people is a big example.
Due to the fake news, many riots and communal tension have also been witnessed in the past. When such false reports are publicized by mischievous elements, both society and the country suffer.
Even before the outcome of any inquiry or without confirmation of the news or investigation of any kind, the rampaging crowd picks up an argument which turns murky leading to even deaths.
The perpetrators in most cases are villagers, many of them first-time smartphone users who are unable to discern between real and fake videos sent via WhatsApp or other social media platforms.
Earlier this month, a mob killed five men in Maharashtra after videos circulated on WhatsApp warning about the presence of organ harvesters. The videos were later found to be fake, with one showing children who died from a nerve-gas attack in Syria.
We all forget about our responsibilities towards society and follow emotions and lose our patience and control. People go on to the extent of killing a person without verifying the facts of the story.
In this regard, the behaviour and attitude of our political representatives are also witnessed in a very bad light.
Those who have the responsibility on their shoulders of showing the right path to society, on many occasions, they are also seen standing by the perpetrators. While trying to improve the society, we come under the influence of a few unscrupulous elements and start torturing and killing innocent people.
The media, especially in the 21st century, cannot be disassociated from such cases. Today, through the medium of social media, excessive publicity of fake news is quite pronounced. Our young society is being severely affected by this disease. Even before the social media becomes a useful utility for our betterment, its misuse has begun to preoccupy premises.
Our responsibility as being in the media is to cross check each and every news item before serving it to the audience or readers.
But when fake news goes viral, it becomes incurable. The rumours spreading through social media badly damage the very fabric of our society. With closed eyes, people are seen running after each other's blood by trusting on fast spreading fake news.
Due to the adverse effects of fake news, the ugly system is at the peak of its vogue today or may be, there is more to come out of this crowd beating syndrome. It is time that we act fast before this menace reaches its logical conclusion.
By Syed Asdar Ali
(Delhi-based Senior Journalist)