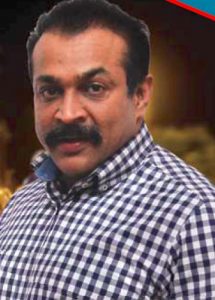 I was at Ranchi on a business trip that fateful day when the news came in that my friend, Himanshu  Roy – ADGP (Maharashtra), was no more. Words fell short of the emotions I experienced at that moment.  I was gripped with an incredible sense of loss. I lost track of my work. I just wanted to reach Mumbai as soon as possible so I could pay my tribute to him, but my flight was delayed. Nonetheless, my friend, you will remain in my memory as an excellent human being, a loving and caring son, a fearless cop, dedicated to duty, and a man on a mission, always.
Himanshu was jovial, witty and his conversations were replete with engaging one-liners; captivating his audience during press meets.
 As students with dreams and aspirations to make it in our careers, we would often meet at his residence at Colaba. The only child of loving parents, his father was a renowned doctor based at Colaba, while his very affectionate and doting mother was a homemaker. We would spend our time together over homemade snacks prepared by his mother. Our friendly meetings ended generally with samosa, jalebi and rabadi at Kailash Parbat located close by.
A chartered accountant by profession, he had the burning desire to join civil services. This desire was fulfilled when he cleared the grueling rounds of the UPSC. I was pursuing my graduation at Sydneham College when he came to the hostel, roaring on his motorbike, and broke the good news of his accomplishment to me. It was a moment of jubilation, and we celebrated with a small tea party at the hostel canteen. He was now ready to serve the country.
Life changed thereafter for both of us. I was pursuing my career in the media with the Indian Express Group, while Himanshu was busy with his challenging assignments and postings. We would interact personally and professionally on many an occasion, even when he was Jt. CP – Crime at Mumbai. He was the only officer to hold this post for the longest time. This speaks of his ability, determination and passion for his calling. He was very content that there was no pending case to solve, and he was satisfied with the calibre and dedication of his team.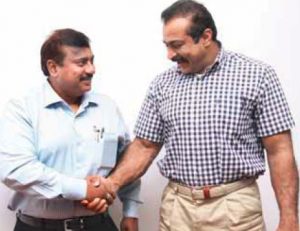 As a student, he was lean, but he dedicated himself to body-building, the result of which was an impressive and towering personality and built. He chose his friends wisely and was zealous of his private space.
I came to know of his sickness two years back. The frequency of our meetings lessened since he had to travel out of the country for his treatment. We were in touch on Whatsapp and through the telephone, but communication reduced significantly due to his ailing health. I would sometimes receive a message saying he would call back, but alas, it was not to be. The end came unannounced, and the incident has left me flabbergasted.
Himanshu, you touched many lives. You will be sorely missed and fondly remembered by everyone. 
Goodbye, my friend!